Who is ChainEX?
ChainEX; you've heard the name, you've read about it but you don't know what exactly we do and who we are. Find out!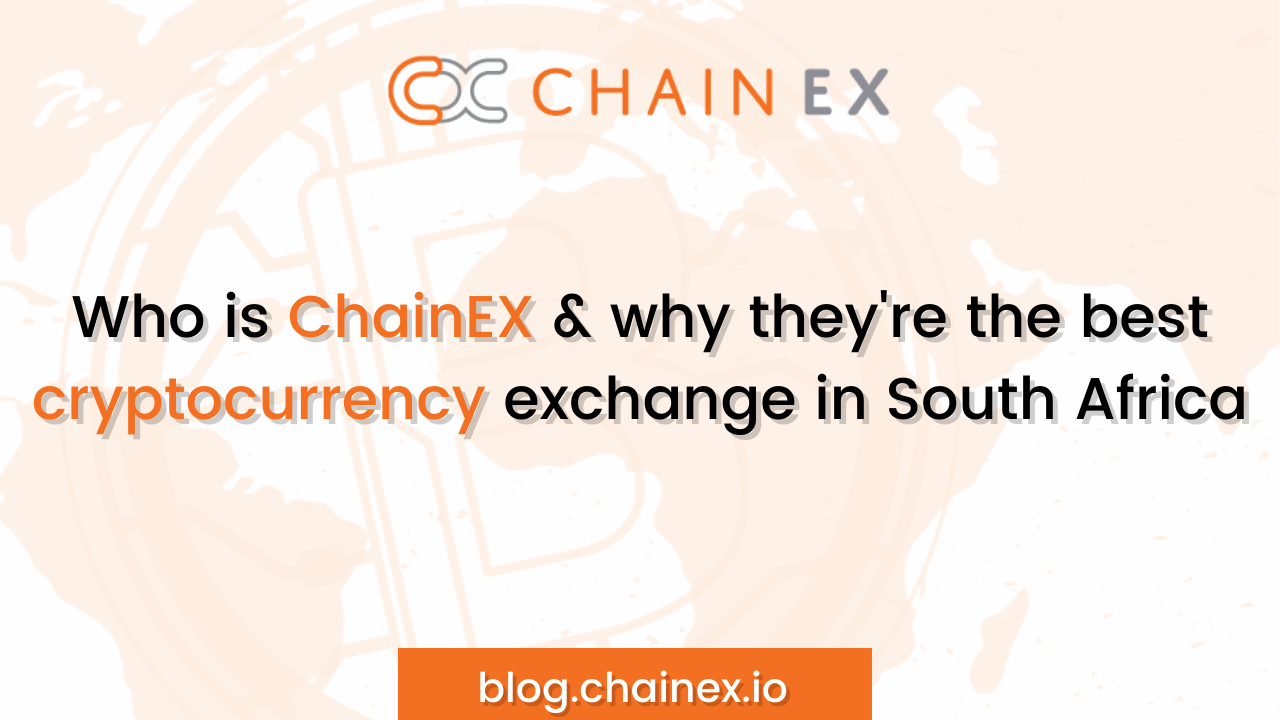 By now you've heard of the likes of Bitcoin, Ethereum or Dogecoin. Perhaps you've heard that cryptocurrency is here to change the way we see bartering and finance in South Africa. Maybe your next door neighbour told you he is making a living from trading cryptocurrencies. By now you've come across plenty of opportunities that revolve around crypto. The one thing that all of the above have in common? They need you to have an account at a well-renowned cryptocurrency exchange. Meet ChainEX. Your South African cryptocurrency exchange platform.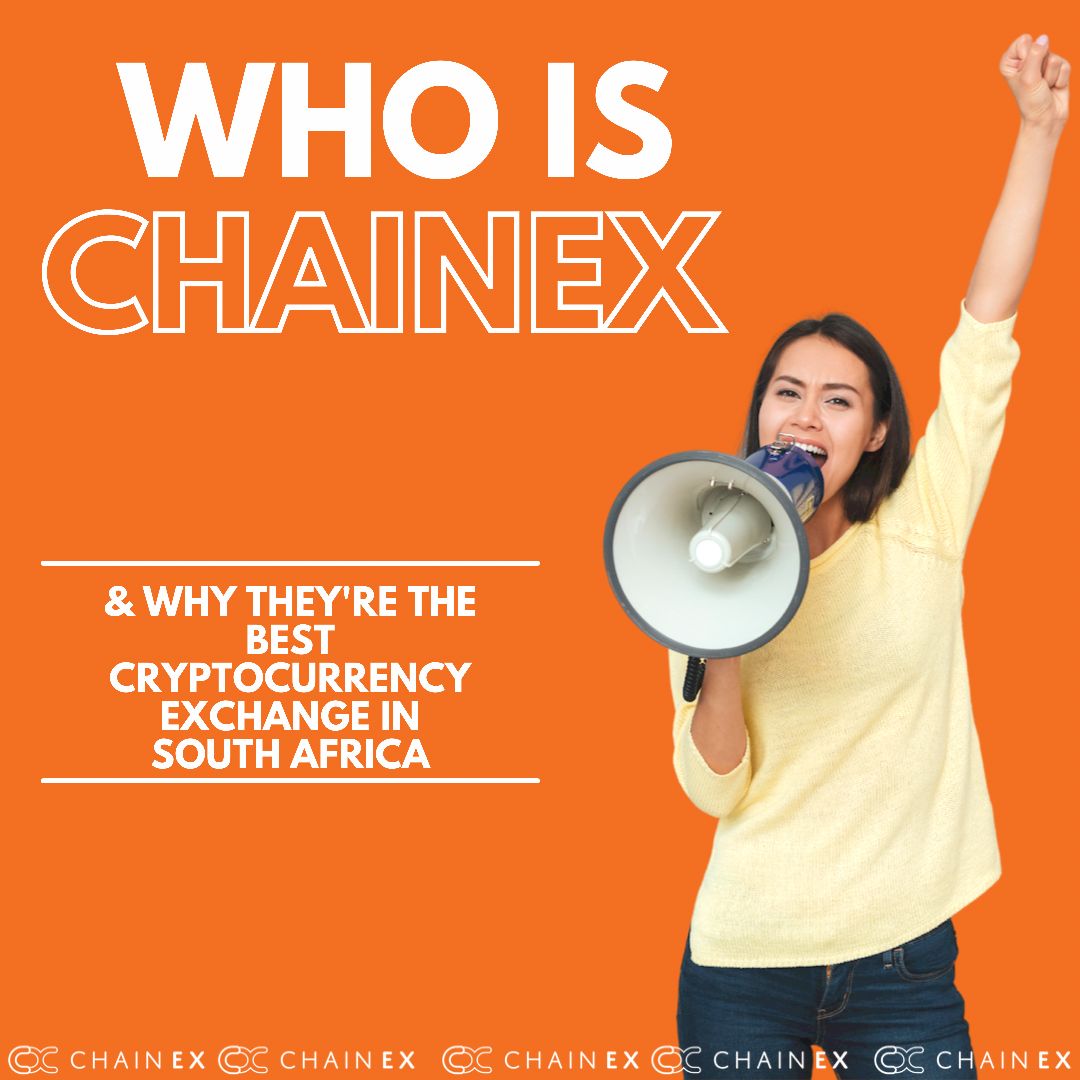 Founded in 2017, we're a South African exchange that provides users and traders like you with a secure, user-friendly platform to buy, sell and trade various cryptocurrencies and altcoins like Bitcoin, XRP, Cardano and Ethereum, with the South African Rand as the default fiat currency.

What makes us stand out?
Firstly, we listen. What our community asks for, we deliver. New coins? We're always listing up and coming projects. New features? Our development team is working around the clock to get the latest and best features to make your trading experience worthwhile! Our referral program is also one of the most competitive in the industry. Our referral program makes earning an extra passive income easy for you. Invite your friends and earn free Bitcoin and other cryptocurrencies for choosing and partnering with ChainEX! The more you trade and invite, the more you earn.

We aim to build a large community here at ChainEX. We're not just another exchange, with bad support and slow withdrawals. No, we're an exchange that prides itself on excellence and keeps you as a partner at the forefront of our minds! Need help? Our friendly support is available. Need to chat? We have a telegram group for that! Don't know how to do something on ChainEX? We have a host of "how-to" content waiting for you under our knowledgebase and on our YouTube channel!
How do you get started with ChainEX & What is crypto?
Getting started with ChainEX is simple. Just sign-up, do your research on your favorite coin on our coin info page. Learn more about dollar cost averaging and other strategies like selling the rip or buying the dip. Once you've found your favourite crypto, start trading!

If you are new to trading, we also have a quick buy or quick sell option where you can easily get in and out of trades!
For the month of October every new user is entitled to ZERO FEES! Why? We appreciate you choosing our exchange!
Another question is, how much do you really know about crypto? Our YouTube channel, blog, social media platforms and our Telegram group is filled with educational content meant to improve you and your trading skills. But here's a quick rundown of crypto basics:
A Blockchain is a type of diary or spreadsheet containing information about your transactions. Each transaction generates a hash. Each block refers to the previous block and together make the Blockchain. A Blockchain is effective as it's spread over many computers, each of which has a copy of the Blockchain. Basically, a Blockchain is a diary that is almost impossible to forge.
The first major application of blockchain technology was Bitcoin which was released in 2009. Bitcoin is a cryptocurrency and the blockchain is the technology that underpins it. A cryptocurrency refers to a digital coin that runs on a blockchain.
Altcoins are cryptocurrencies other than Bitcoin. They share characteristics with Bitcoin but are also different from it in other ways. For example, some altcoins use a different consensus mechanism to produce blocks or validate transactions. Or, they distinguish themselves from Bitcoin by providing new or additional capabilities, such as smart contracts or low-price volatility.

ChainEX Features & Coins
What are you waiting for?
Invite a friend to ChainEX and earn more free cryptocurrencies! Plus you'll be partnering with what could potentially be the best cryptocurrency exchange in South Africa. I mean, EVERYONE is talking about ChainEX.
ChainEX is a South African cryptocurrency exchange that provides a platform for South Africans to buy, sell, or trade Bitcoin, Ethereum and a variety of other different cryptocurrencies using the South African rand as the default fiat-buying currency. And also the first South African crypto exchange to list Bitcoin Vault, YFI, SUSHI, LINK & UNI! The South African crypto market is growing by the day!
ChainEX provides you with a secure, online platform from which you can purchase and trade with different cryptocurrencies.
Get to know ChainEX
Download your app | Who is ChainEX? | FAQ's | Sign Up | Follow Us |ChainEX Markets | ChainEX Security | |More friends, more crypto
Disclaimer:
There is no such thing as a 100% safe investment, and each decision has its risks. In any case, it is up to you to decide. All content and topics covered are mere opinions and do not constitute investment advice. Trading and investing in Bitcoin or any cryptocurrency carries a high level of risk. We do not assume any responsibility for actions taken upon reading any of our articles. ChainEX is not a financial advisory firm, investment manager, or financial consultant.