You bought the dip. But should you sell the rip?
You've heard of buying the dip. But have you heard of selling the rip?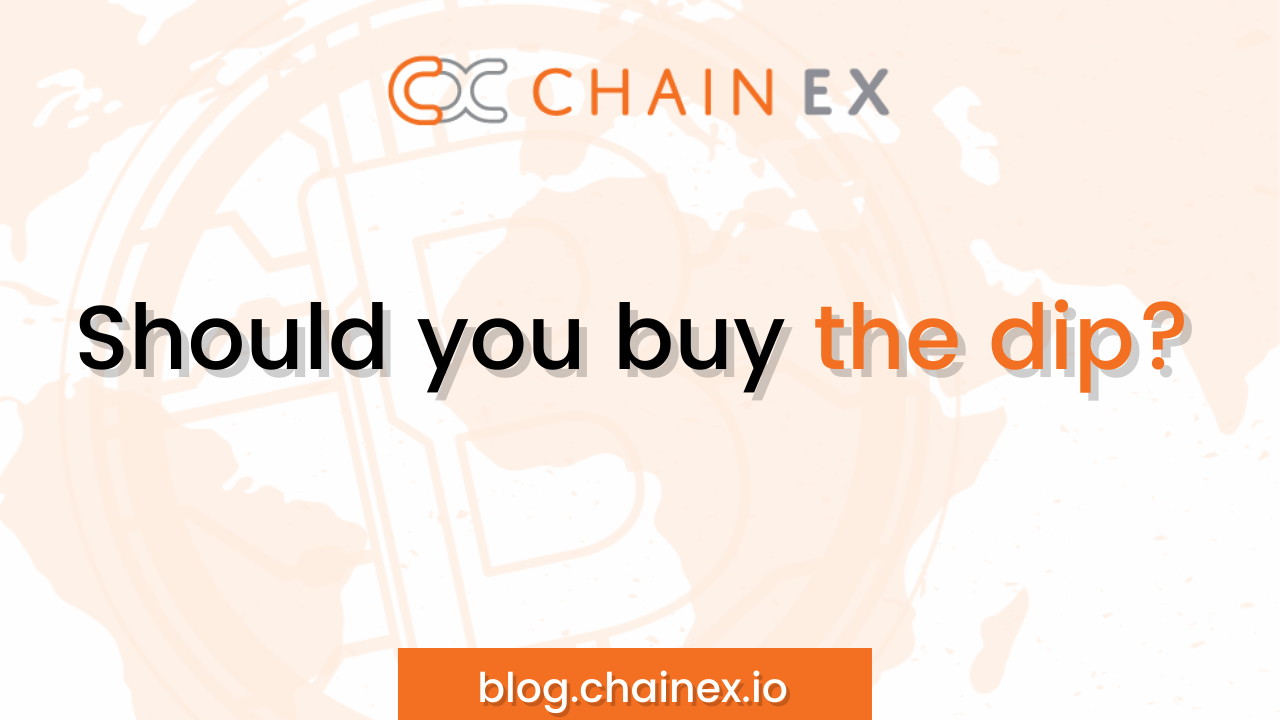 You just bought the dip, but now should you sell the rip? After doing your own analysis and market research, the choice is yours! You've probably come across the terms "buy the dip", "buy low, sell high". Now we're going to cover how, why, and when to sell the rip and how dollar-cost averaging still plays a part.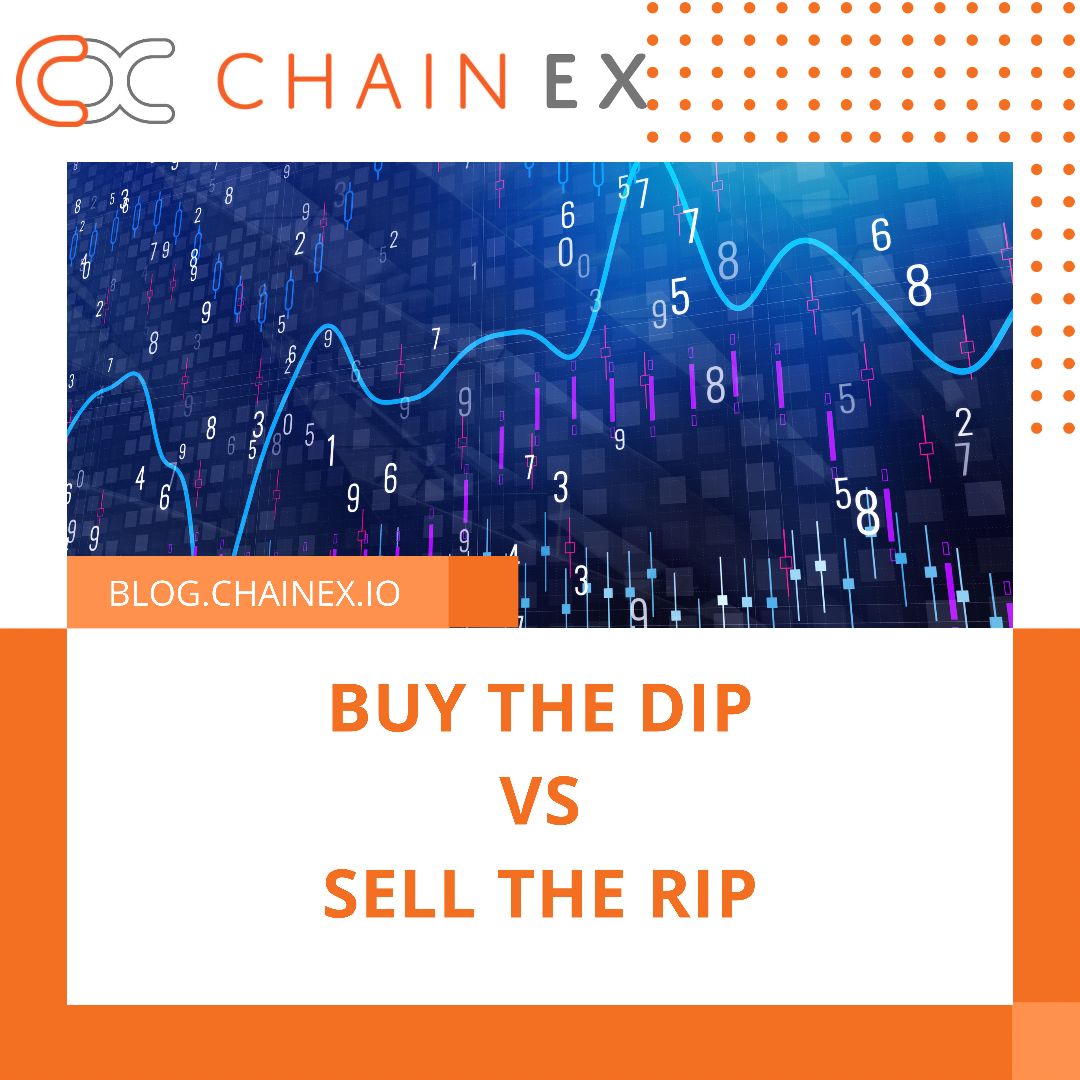 Buy the dip vs Sell the rip
Do we buy the dip or sell the rip? For those who may not be familiar with these terms, let us recap. Buying the dip refers to waiting for a bullish trending market to pull back to support and then when it confirms the upside, buying into that market. Selling the rip is another strategy altogether. Selling the rip means selling your assets once they have moved higher. Selling the rip has sometimes been referred to as a trap that the market sometimes likes to set for unsuspecting traders. What normally happens after a sharp decline in price is that there often is an oversold bounce that looks very appetizing, followed by a rapid reclaim of its previous high, signaling a double top. The price might even settle below the previous high, this time signaling a lower low and what do you do? You tend to hold on, waiting for those promised profits to double, maybe even triple! However both these patterns described are trend reversal ideas and are indications for you to sell!
How do you tell the difference?
So, how do we determine if this rally is a dip-buying opportunity or a rip selling opportunity? That's a tricky question to answer seeing as both rallies start off the same. Both start with pullbacks into a level of support followed by an upshoot in price.
So, how do we differentiate between the two? There are many ways to figure it out. In this article, we'll cover a short introduction to chart analysis and pattern trading. Now you might still be wondering why you had to sell? Well, a double top or a lower low pattern normally signals a trend reversal and if your goal is to buy back cheaper this would form part of your trading strategy. The best thing you can do is watch what the market is telling you through analyzing the pattern forming and then jump on whichever train the market wants to take next. The combination of skill, analysis, and patience should yield great results!
How does Dollar-cost averaging play a part?
Firstly, we covered dollar-cost averaging in a previous article, but here's a recap nonetheless: Dollar-cost averaging (DCA) is a strategy where you as an investor invest a total sum of money in small increments over time instead of all at once. The goal is to take advantage of market downturns without risking too much capital at any given time.
But how does this strategy apply when selling the rip? The exact same way. The only difference is that instead of buying, you're selling! For example, you bought Bitcoin on your favourite South African cryptocurrency exchange; ChainEX. You're finally in profit, now, if based on your analysis, you are convinced that the Bitcoin market will be going down in the near future, then the goal is to start selling your Bitcoin to fiat incrementally as the price continues to rise. This way you are getting a better overall average price for your Bitcoins sold. You can apply the DCA strategy out of your crypto position. That way if the market turns, you're able to buy back cheaper and add to your crypto position!
Why should you buy the dip and sell the rip through applying the dollar cost averaging strategy?
Well, it's a pretty simple pattern to identify. The strategy is easy to learn and to grasp, even for new traders. Secondly, it benefits you from the reliable bad habits of most traders. Most traders have basically ZERO patience. Many tend to go all in on a trade and refuse to take profits as the market goes up in value, just to see their capital balance go back to the same value once the market corrects. But you, you're different, aren't you? If you can learn to be patient, you could grow to love this pattern and trading strategy! Buying dips and selling on the way up locking in those profits.
It's also a pattern that shows up in just about any market. It's quite common. The dip and rip patterns still apply to the volatile market we're in right now. It's just a matter of adjusting your strategy.

ChainEX Recap
It's exciting times at ChainEX! We've recently released our instant trading on deposits feature! This setting allows you to set up a deposit on a specific wallet/coin to BUY or SELL using market orders when the deposit clears!
Aside from that, we opened our ZAR market to international users! All international users will now have access to ChainEX ZAR markets!
Are you ready to start trading?
There's more than one way to earn with ChainEX!
Invite a friend to ChainEX and earn more free cryptocurrencies! Plus you'll be partnering with what could potentially be the best cryptocurrency exchange in South Africa. I mean, EVERYONE is talking about ChainEX.
ChainEX is a South African cryptocurrency exchange that provides a platform for South Africans to buy, sell, or trade Bitcoin, Ethereum and a variety of other different cryptocurrencies using the South African rand as the default fiat-buying currency. And also the first South African crypto exchange to list Bitcoin Vault, YFI, SUSHI, LINK & UNI! The South African crypto market is growing by the day!
ChainEX provides you with a secure, online platform from which you can purchase and trade with different cryptocurrencies. But you know this already 😄
Get to know ChainEX
Download your app | Who is ChainEX? | FAQ's | Sign Up | Follow Us |ChainEX Markets | ChainEX Security | |More friends, more crypto
Disclaimer:
There is no such thing as a 100% safe investment, and each decision has its risks. In any case, it is up to you to decide. All content and topics covered are mere opinions and do not constitute investment advice. Trading and investing in Bitcoin or any cryptocurrency carries a high level of risk. We do not assume any responsibility for actions taken upon reading any of our articles. ChainEX is not a financial advisory firm, investment manager, or financial consultant.