USDC listed on ChainEX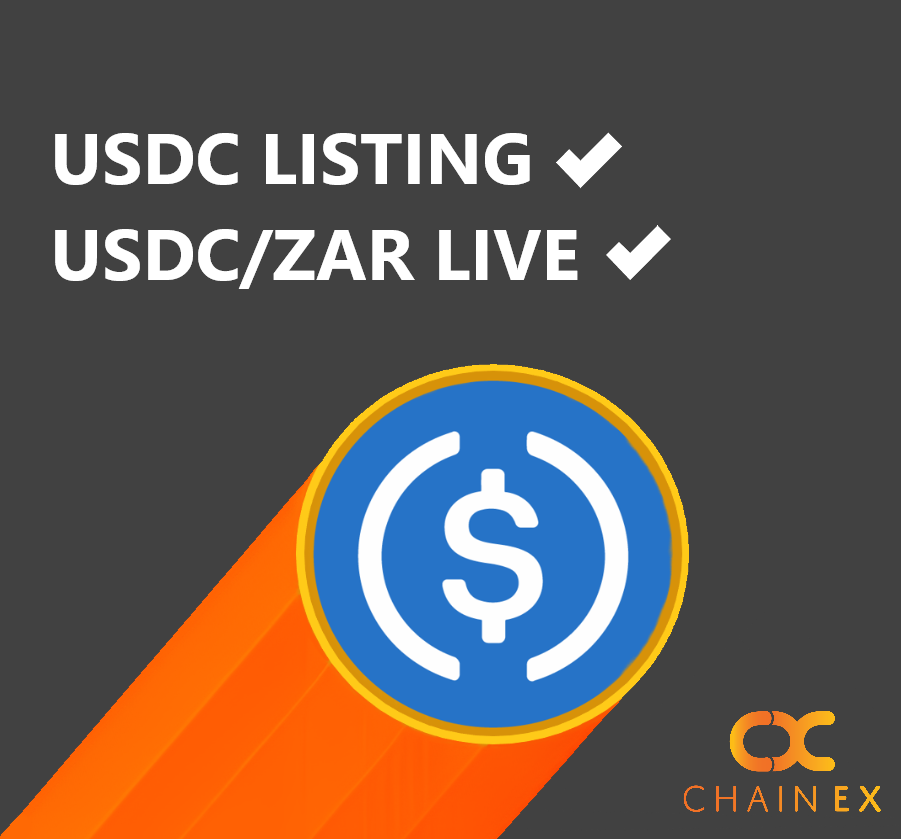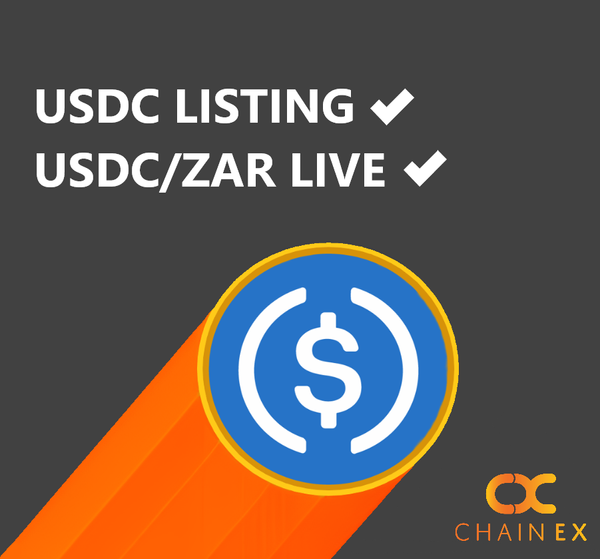 We are excited to announce that ChainEX has listed USDC, a prominent stablecoin pegged to the US dollar, with a South African Rand (ZAR) pairing. This listing is a major step forward for the South African crypto market, providing traders with a stable and reliable trading option.
USDC is widely accepted on many international exchanges and platforms, making it easy for South African traders to participate in global crypto trading. The ZAR pairing allows for more convenient and cost-effective trading, as it eliminates the need for currency conversions.
We understand that security and user-friendliness are top priorities for our traders. That's why we have taken all necessary measures to ensure that USDC trading on ChainEX is safe and secure. Our platform utilises state-of-the-art security protocols and is constantly monitored to protect against any potential threats. We also offer a user-friendly interface that is easy to navigate, making it easy for anyone to buy and sell USDC.
In addition to the USDC listing, we also offer a range of other features to help traders make informed decisions. For example, our exchange offers detailed market data and charts, as well as advanced order types such as stop loss and take profit orders. We also offer a wide range of trading pairs, including BTC, ETH, LTC, and XRP, as well as several other cryptocurrencies. Our negative maker fee helps traders earn while trading and you can access all of this through the ChainEX App which is available on the App store as well as the Google play store.
We are committed to providing our traders with the best possible experience. That's why we are constantly working to expand our offerings and improve our platform. The listing of USDC with a ZAR pairing is just the beginning, and we are excited to continue to grow and evolve with the crypto market.
We are confident that the listing of USDC on ChainEX will be a valuable addition to our platform and we look forward to helping our traders take advantage of the many opportunities that USDC trading offers.
So go ahead and create an account with ChainEX and start trading USDC now!
Download the ChainEX App now and have all of this at the touch of a button!