ChainEX partners with Unstoppable Domains - free Web3 domain name give away!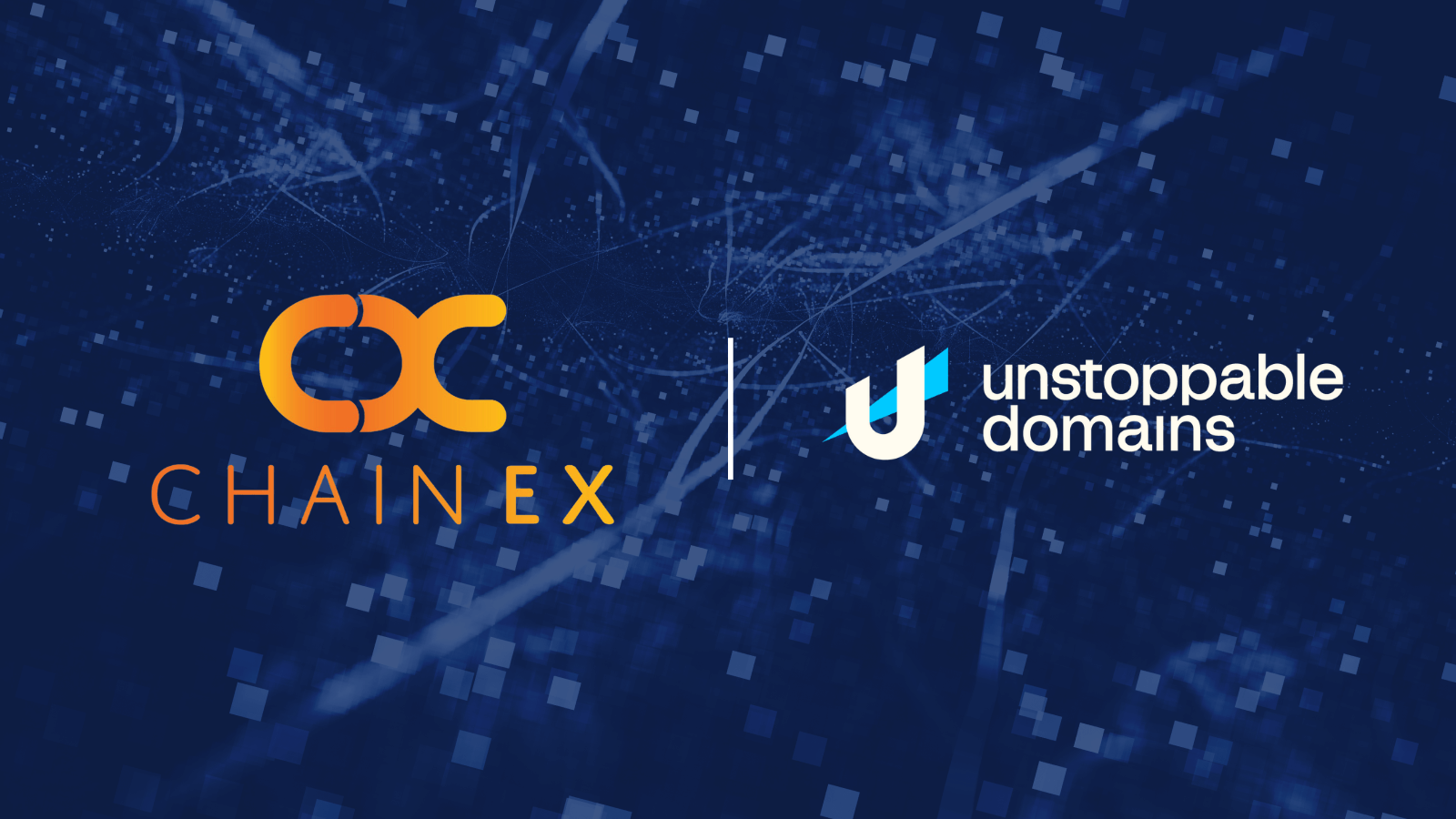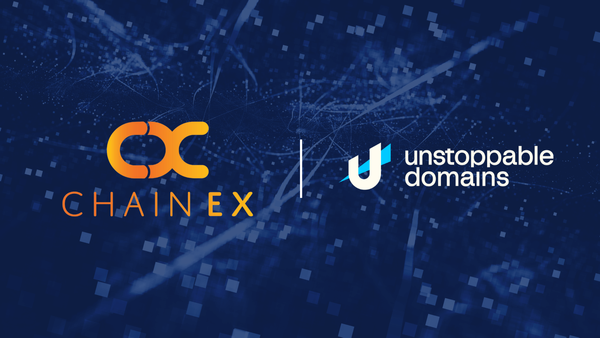 Who is Unstoppable Domains and what is Web3? The world of cryptocurrency is ever-growing, and adoption is happening at an unprecedented rate. There is data that suggests the adoption of cryptocurrency is happening at a faster rate than that of the internet when comparing the number of users with the number of years since its inception. That is crazy to think, and it is only increasing in speed as each day passes. What does this mean and why should it be important to you?

Firstly, we will start with who Unstoppable Domains are. Besides having a fantastic company name, they are one of the most exciting Web3-focused companies out there. Unstoppable Domains at its very core is a company that simplifies the cryptocurrency and Web3 experience. From beginners to DeFi wizards, everyone will have a Web3 identity, so instead of entering a long, complicated crypto wallet address, such as 0x7b31f4g0…. that is immensely difficult to read and identify for humans, users are able to simply enter their Unstoppable Domain name, like Jack.crypto. One of their main objectives is to make crypto transactions as simple as sending an email. They offer a large variety of crypto domain names which enables you to build a more personalised identity on Web3 platforms without having to disclose Know-Your-Customer (KYC) information.

So Web3, sounds cool right? The "Web" part is something we are all familiar with, it is short for World Wide Web or WWW, the 3 is to indicate that we are busy with the third generation of the World Wide Web. To help you understand what Web3 is, we need to look at what Web2 is. Some examples of Web2 websites are Facebook, Twitter and Wikipedia. What made Web2 popular is that users were encouraged to provide content and not just consume it, like in Web1. Web3 on the other hand is more concerned with decentralization, privacy and security. Web3 can achieve this due to blockchain technology and token-based economics, this has opened up an entirely new world of gaming, living and interacting.

ChainEX has been working closely with Unstoppable Domains to launch an exciting new partnership that will benefit thousands of African users that want to enter the Web3 space. Unstoppable Domains is providing ChainEX users with a best-in-class Web3 experience by replacing 275+ coin and token addresses with one easily readable name, allowing the ability to manage separate addresses for Ethereum, Bitcoin, and everyone's other favourite cryptos. They are offering a free domain name worth up to $40 to thousands of ChainEX users, all you have to do to receive your free domain name is to sign up with ChainEX.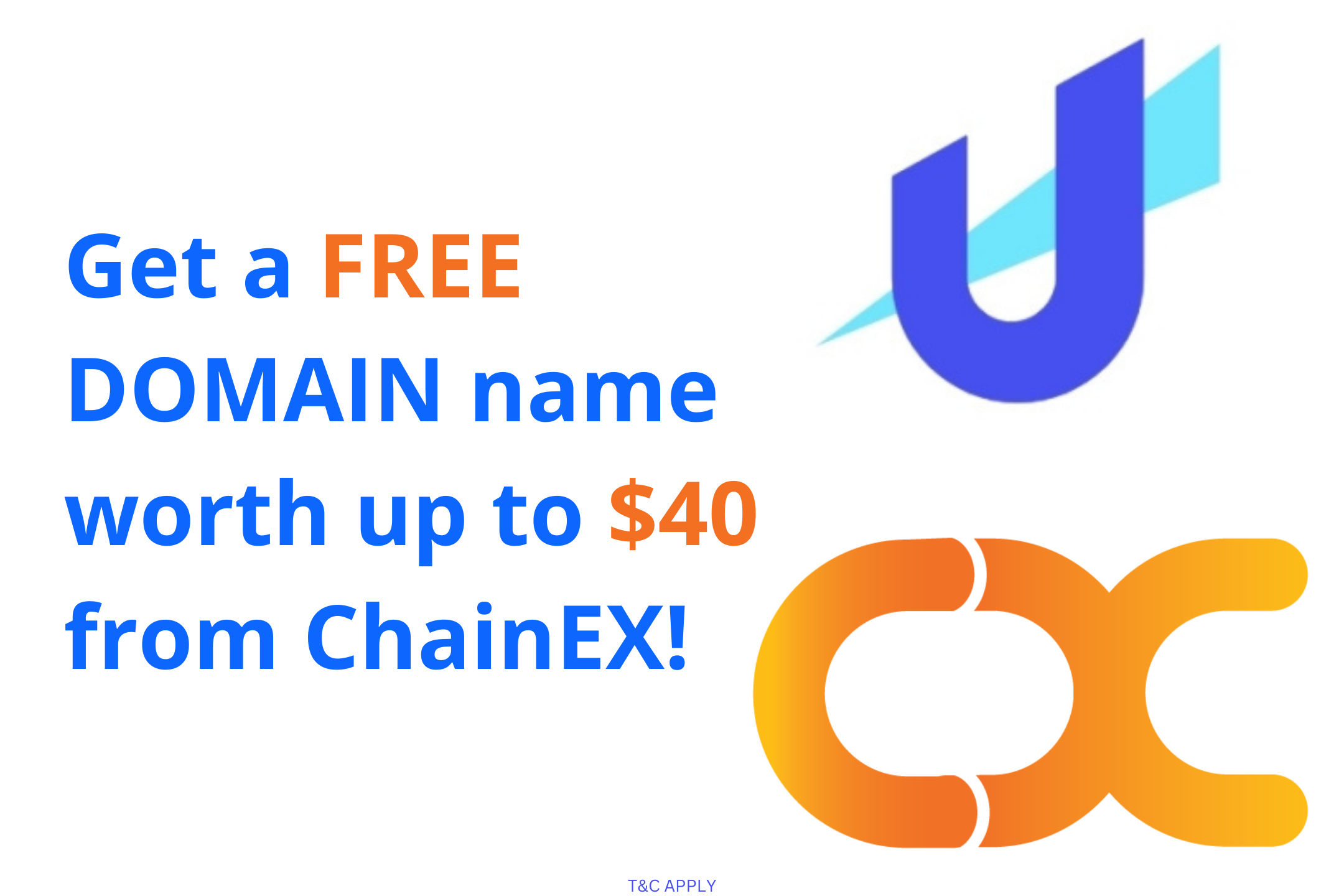 "Cryptocurrency is a tool for creating economic freedom in Africa. As African people, we have been behind on so many trends and revolutionary technologies that we simply cannot afford to miss out again. That is why we are intentional in educating our user base, as well as welcome partnerships such as this one where we lower the barrier of entry to a new and quite complex industry. ChainEX is the most affordable exchange headquartered in Africa, and we are doing our very best to get the African people involved in the crypto industry." said ChainEX CEO Henco Vorstman.

This partnership is a major step in the direction of fulfilling our shared vision - to see the entire world involved in crypto and Web3! Unstoppable Domains is working to onboard the world to Web3, and that means making it easier for people to use crypto. Today, we're thrilled to announce that we're partnering with Unstoppable domains, one of the world's leading web3 companies. Users can now buy any of the 37 cryptocurrencies we have listed on ChainEX and easily send it to their wallet using their Unstoppable domain. Multiple coin address simplified into one easy to read address, now that is revolutionary!

Don't waste any more time, sign up with ChainEX today and claim your free domain name, Web3 awaits!