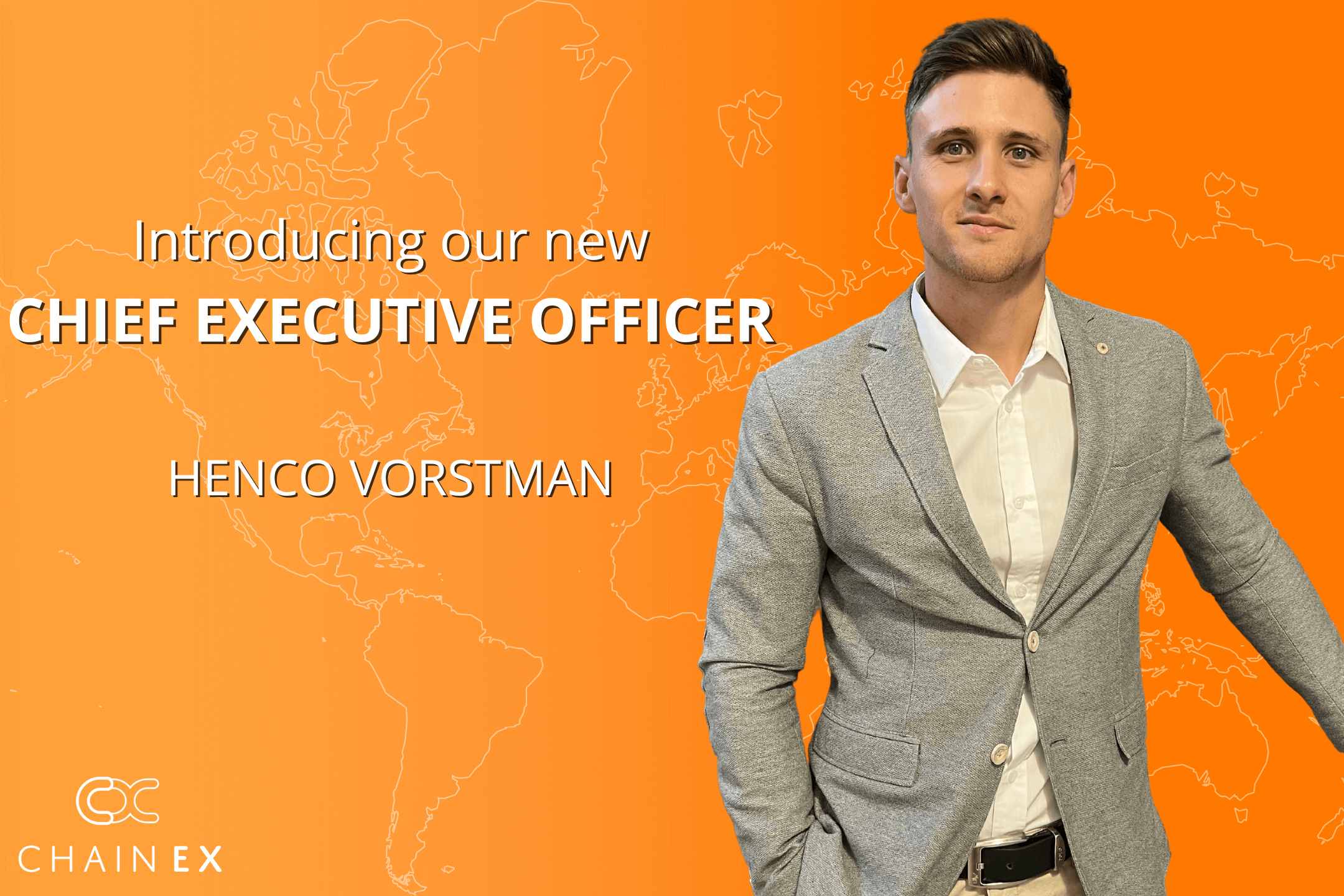 We are excited to announce that with effect from 1 June 2022, Henco Vorstman has been appointed as our new Chief Executive Officer. Henco graduated at the Nelson Mandela University where he majored in Business Management and Economics. Henco was the former Financial Administrator at ChainEX and is also a co-owner of ChainEX.  Over the past few years, he has played an integral part within the ChainEX leadership.
As a seasoned crypto trader and passionate crypto enthusiast, combined with his financial background and personal interest in ChainEX, Henco brings a strong balance between strategy, innovation and operational experience to the company. ChainEX is a technology-driven and innovative company, focused on bringing the best solutions to our clients. We are excited and look forward to the continued impact Henco is going to make and believe that he will take ChainEX to even greater heights.
When asked how he felt about his appointment, Henco said the following: "I look forward to contributing to both our South African and international users with regard to our product offerings and user needs. The goal is to educate and make crypto services readily accessible to all users and to bridge the gap so everyone can benefit from what crypto has to offer.  This can be applied to trading or hedging against inflation or even earning monthly interest. Our goal is always focused on uplifting the community and with crypto, it is not only our users who will benefit, but also the country as a whole. ChainEX is well-positioned to drive change and put the financial power in the hands of our users. I am positive that the future is bright for ChainEX and we will be at the forefront of industry growth."
Henco's appointment was welcomed by the shareholders, management, staff, and partners alike. The appointment has come at a pivotal time for ChainEX and everyone has fully embraced the new leadership and is excited about endeavours to come.
Stay tuned as ChainEX will soon be announcing a number of new features and functionality that have been developed and are being implemented under the new leadership. These enhancements will not only add value to existing users and new users, but also drive the company forward, making us your go to cryptocurrency exchange.
---
ChainEX provides you with a secure, online platform from which you can purchase and trade with different cryptocurrencies.
Get to know ChainEX
Download your app | Who is ChainEX? | FAQ's | Sign Up | Follow Us |ChainEX Markets | ChainEX Security | |More friends, more crypto