Discover the Best Way to Trade Altcoins in South Africa with ChainEX!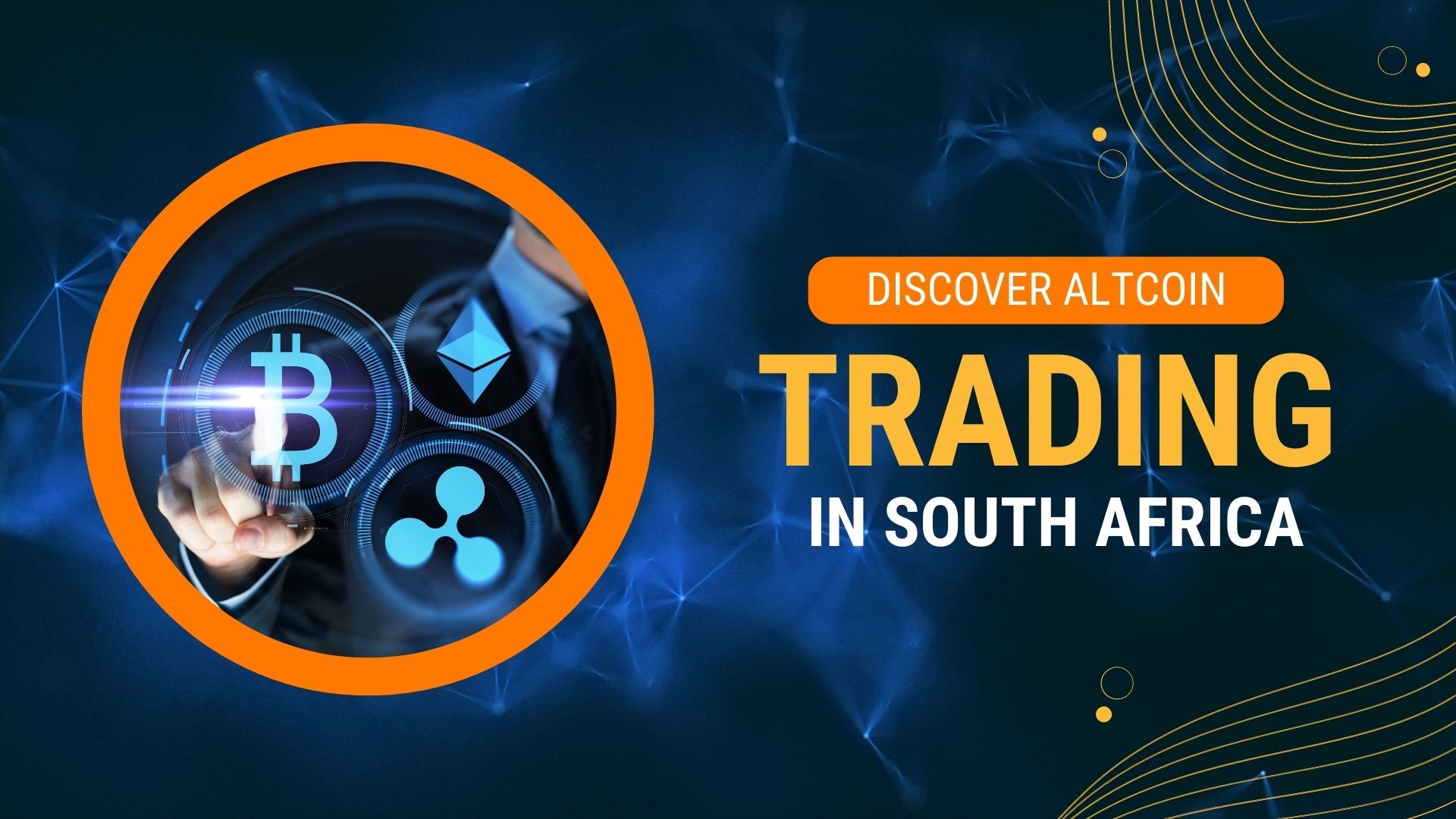 Howzit, fellow South African crypto enthusiasts! If you're interested in trading altcoins and looking for a reliable South African exchange to do it on, then you're in the right place. In this guide, we'll be showing you how to trade altcoins on ChainEX, one of the best cryptocurrency exchanges in the country. Whether you're new to crypto trading or a seasoned pro, we've got you covered with all the information you need to get started.
But first, let's talk about altcoins. They're becoming increasingly popular among traders, as they offer different features and potential benefits compared to Bitcoin. And with ChainEX's wide range of altcoins available to trade, you're sure to find something that suits your interests and trading style.
So, grab yourself a lekker cup of coffee or tea, sit back, and let's dive into the world of altcoin trading with ChainEX!
What are altcoins?
So, if you're interested in trading altcoins, ChainEX is a great place to start. In the next section, we'll show you how to get started trading on ChainEX.
If you're new to the world of cryptocurrency, you may be wondering what exactly altcoins are? In short, they are any cryptocurrency that's not Bitcoin. Bitcoin was the first cryptocurrency to gain mainstream attention, but since then, many cryptocurrencies have been created.
Altcoins can have many different characteristics and benefits, for example - some altcoins offer better transaction speeds, better privacy, or advanced smart contract capabilities. Some popular altcoins on ChainEX include Ethereum, Litecoin, Ripple, and Tether.
Whilst Bitcoin is the most well-known cryptocurrency, altcoins are becoming increasingly popular among people around the globe. Tether, USDC and other stablecoins are gaining traction with increased adoption daily. Trading altcoins can offer opportunities for profit and diversification beyond Bitcoin. With ChainEX's range of available altcoins, you can explore different cryptocurrencies and potentially find new opportunities.
So, if you're interested in trading altcoins, ChainEX is a great place to start. In the next section, we'll show you how to get started trading on ChainEX.
Getting started with ChainEX
Ready to start trading altcoins on ChainEX? Here's how: head to ChainEX's website or download our app for Android from the Google Play Store or our app for iOS from the Apple App Store. Click on the "Sign Up" button and follow the prompts to create and verify your account. Once verified, fund your account by depositing ZAR (South African Rands) or cryptocurrency. ChainEX supports several cryptocurrencies, including Bitcoin, Ethereum, Litecoin, and Ripple. To deposit, go to the "Wallets" section of the platform and follow the instructions.
With your account funded, start trading on ChainEX's user-friendly dashboard. Select the cryptocurrency you want to buy or sell and enter the amount want to spend, buy or sell. You can keep it simple and just buy/sell, or choose from several order types, including limit, market, and stop-limit orders. Confirm the order and wait for the trade to be successful. The cryptocurrency will then be added to your account.
Risks and Considerations
While trading on ChainEX can be an exciting and potentially profitable experience, it's important to be aware of the risks involved. Here are a few things to consider before you start trading:
Volatility: Altcoins can be highly volatile, and their prices can fluctuate rapidly. Make sure you're comfortable with the risks involved and that you're not investing more than you can afford to lose.
Security: While ChainEX takes security seriously and employs multiple measures to protect its users, there is always a risk of hacking and theft in the world of cryptocurrency. Make sure you're taking appropriate measures to secure your account and your funds.
Regulations: Cryptocurrency regulations in South Africa are still evolving, and it's important to stay up-to-date on any changes that may affect your trading activities.
Taxes: Trading cryptocurrency can have tax implications, and it's important to understand your tax obligations and to keep accurate records of your trades.
By considering these risks and taking appropriate measures to mitigate them, you can trade altcoins on ChainEX with confidence. Always do your own research and stay informed about the latest developments in the cryptocurrency world. With the right mindset and strategy, trading on ChainEX can be a rewarding experience.
Conclusion: Join the ChainEX Community and Start Trading Altcoins Today!
In conclusion, trading on ChainEX is an awesome way to enter the world of cryptocurrency trading in South Africa. With our user-friendly platform, extensive range of altcoins, and great support, ChainEX makes it easy for anyone to start trading today.
Remember to always DYOR (do your own research) before making any trades and to never invest more than you can afford to lose. With the right mindset and strategy, trading altcoins on ChainEX can be a profitable and exciting experience.
So why not join the ChainEX community today and start trading altcoins? With an easy-to-use platform, fast transactions, and a dedicated support team, you'll be trading like a pro in no time. Sign up now and experience the world of cryptocurrency trading for yourself!