ChainEX ZAR markets are open for international users!
As an international user, you now have access to the ZAR markets!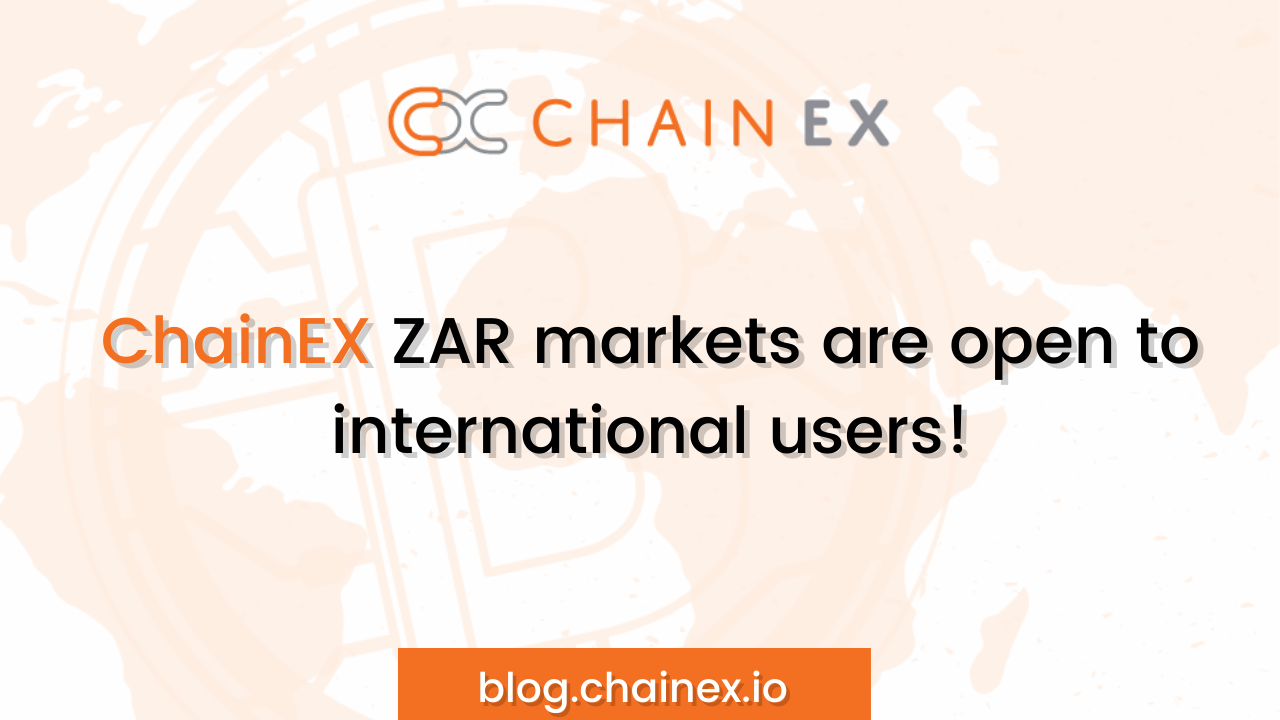 You've asked, and as usual, we listened. We're proud to announce that our ZAR markets are officially open for international users! We value all our traders at ChainEX and as such, we've decided to open up the ZAR markets to our international users.
How does it work?
All international users will now have access to ChainEX ZAR markets! What's the catch? No catch. As long as you've completed level 1 verification. Once you as an international user has made a ZAR deposit, withdrawals from crypto coins will be blocked until you have submitted a level 2 verification attempt.
What permissions and restrictions will you have?
If you've completed level 1 verification or higher and you reside in South Africa, the current withdrawal restrictions will remain as is. However If you have completed level 1 verification in a country other than South Africa, you will be allowed to make ZAR deposits like any South African user.
Once an international level 1 user has made a ZAR deposit, all withdrawals from all crypto wallets will be restricted and you'll be presented with the following message: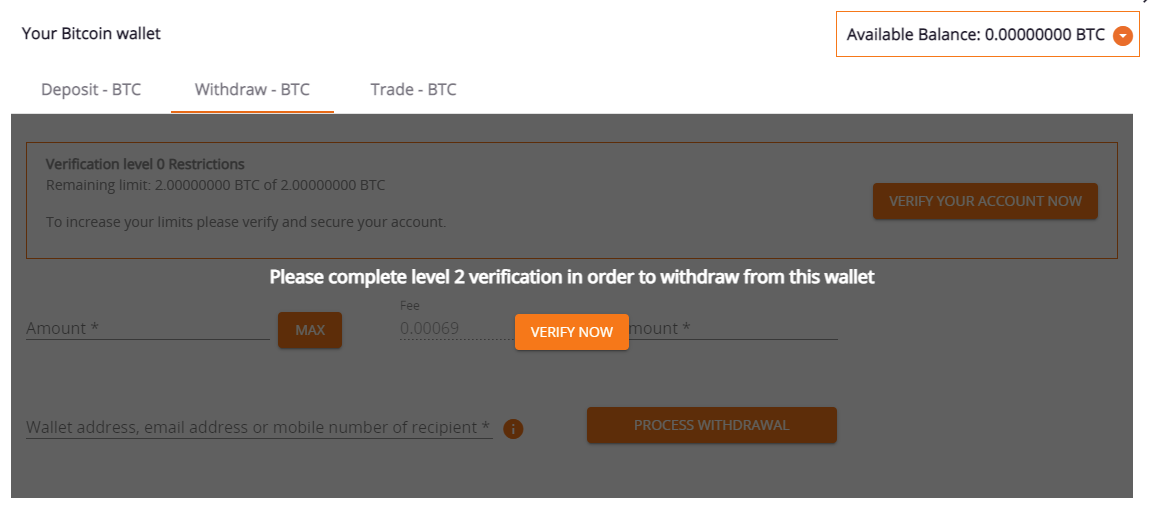 Once you have submitted a level 2 verification attempt, your crypto wallets will be unlocked for withdrawals again.
You're already level 2 verified? Well, if you are already level 2 verified, the current level 2 ZAR withdrawal restrictions will apply to everyone, you included. These restrictions being R15 000 all-time without a verified bank account and R1 000 000.00 daily with a verified bank account.
What about crypto transactions?
You can still buy and sell crypto as per usual, using ZAR as your default currency. Here's how to verify your account:
You've verified your account, so what's next? Deposit ZAR from your South African bank account and buy your favourite crypto! You can also sell your crypto for ZAR.
You'll be presented with a screen where the banking and deposit details of ChainEX will be made available to you. Make sure you use the correct reference so we can properly allocate the funds. The ZAR deposit will reflect in your ChainEX account within two business days, depending on what bank you are sending from.
Here's how to buy crypto on ChainEX using ZAR:
New feature coming soon
We'll be releasing our instant trading on deposits feature soon! This setting will allow you to set up a deposit on a specific wallet / coin to BUY or SELL using market orders when the deposit clears!
Are you ready to start trading?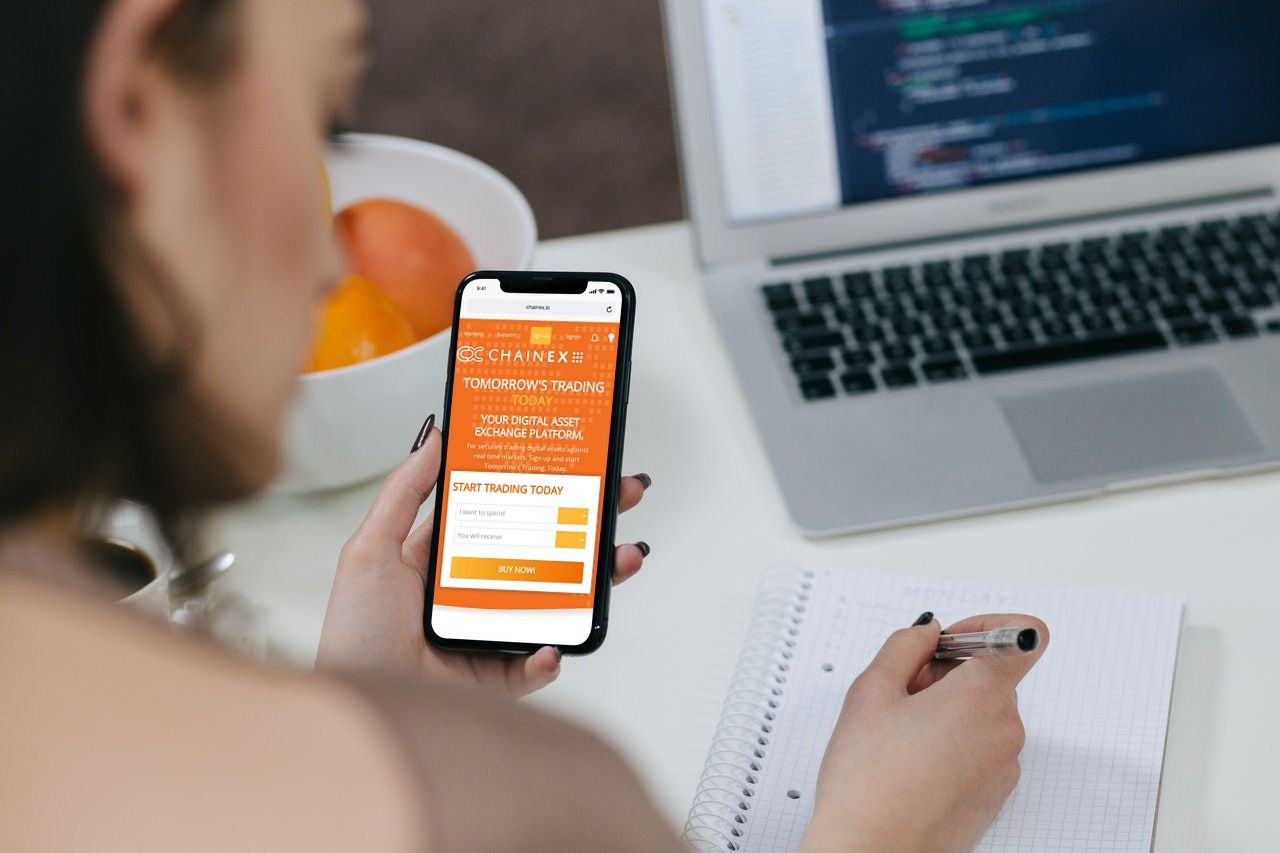 There's another way to earn with ChainEX!
Invite a friend to ChainEX and earn more rewards! Plus you'll be partnering with what could potentially be the best cryptocurrency exchange in South Africa. I mean,