ChainEX just simplified trading & buying Bitcoin!
The new ChainEX feature provides instant execution. Prices are immediately matched, allowing you the chance to execute orders faster.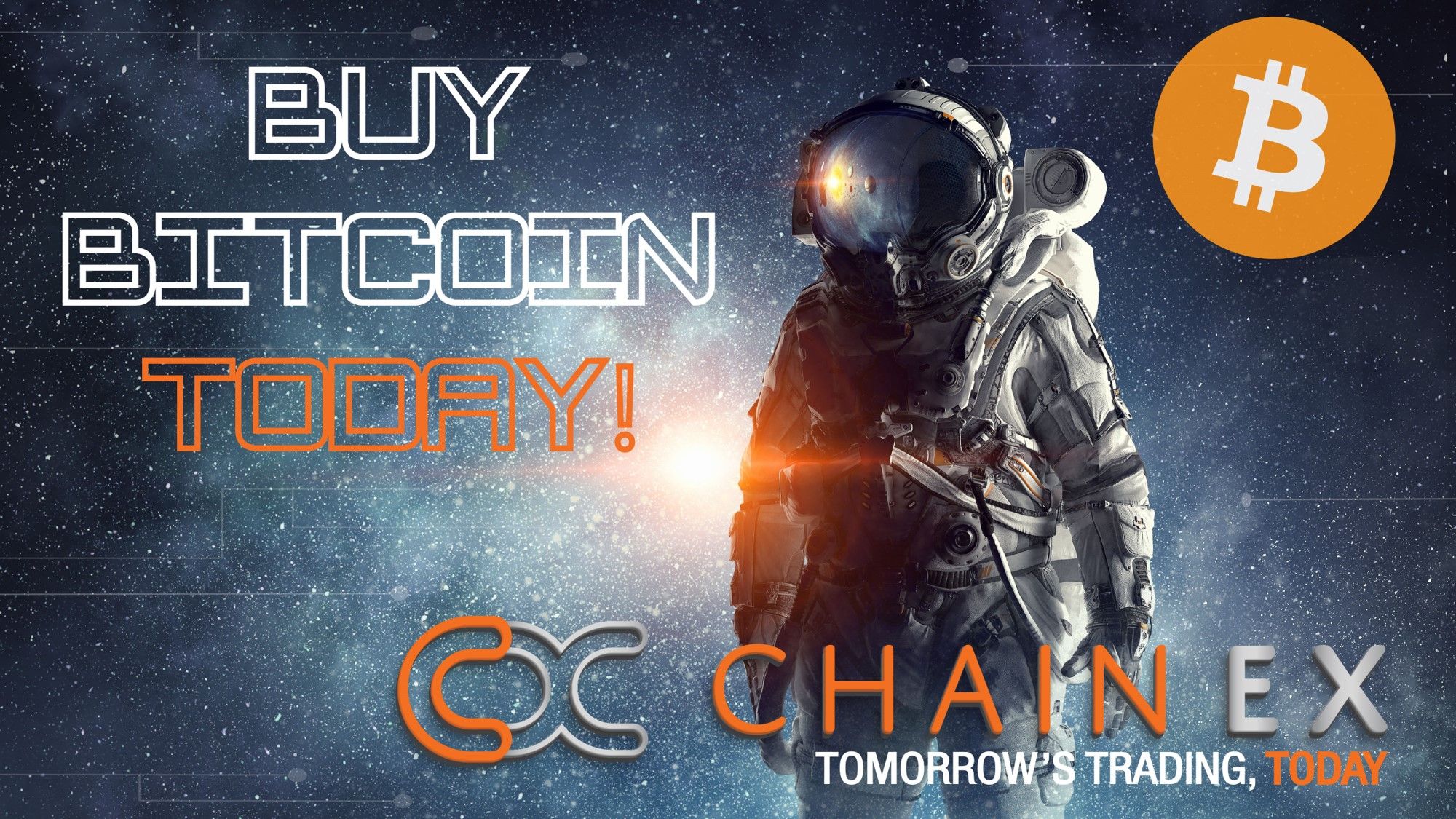 ChainEX introduced its quick buy and sell feature for all crypto traders on their platform! ?
The feature provides instant execution. Prices are immediately
matched, allowing you the chance to execute orders
faster. Isn't that cool?! ? That's like securing your profits faster :)
So what does this mean?
Basically, ChainEX has simplified the trading process for you. Thus, allowing you to execute trades even faster.
This is the perfect time for crypto traders in South Africa to partner with ChainEX. Partnering with ChainEX offers you a host of cryptocurrencies, trust, and security. What more could you ask for? ?
So, how does it work?
ChainEX has been operational for two years. As a proudly South African exchange, they have switched focus from international to ZAR markets.
"With the new buy and sell feature, traders will love the simplicity with which they can trade cryptocurrencies. Simply sign up, deposit, and start trading! ChainEX is also very secure, and you can immediately withdraw money straight to your bank account," says a spokesperson for ChainEX.
What else has ChainEX done?
ChainEX boasts a wide range of advanced trading tools and order types. The first and only of their kind in South Africa. The South African exchange is pioneering the industry with new features and innovations.
These also include a 0% maker fee, knowledgebase, dedicated ticket-based support, and referral programs. You as a trader can begin with ZAR and then diversify with thousands of cryptocurrencies.
Awesome! What's next?
So you're sold. You know what getting involved in crypto could potentially mean for your life. You're excited and want to start immediately ? Well, you need to find a reliable and honest cryptocurrency exchange to partner with.
But we've got you covered. ChainEX is a South African digital asset exchange that provides a platform for South Africans to buy, sell, or trade a variety of different digital assets using the South African rand as the default fiat-buying currency.
ChainEX provides you with a secure, online platform from which you can purchase and trade with different digital assets. Not only do we provide a platform for you to trade, but we also reward you for the people you refer!
We not only want you to succeed at ChainEX. But we also want you to impact those around you and potentially build your own crypto trading business, we've built the platform to allow you to invite and refer your friends and family to the platform and earn when they trade! For a complete guide on how the system works, read our article on it. ?
Get to know ChainEX
Who is ChainEX? | FAQ's | Sign Up | Facebook | Instagram | What is Bitcoin? | ChainEX Markets | ChainEX Security | YouTube
Disclaimer:
All content and topics covered are merely opinions and do not constitute investment advice. Trading and investing in Bitcoin carries a high level of risk. We do not assume any responsibility for actions taken upon reading any of our articles. ChainEX is not a financial advisory firm, nor are we an investment manager.