Let the games begin! Welcome to ChainEX Hunt!
Ladies and gentlemen, one last competition for 2020!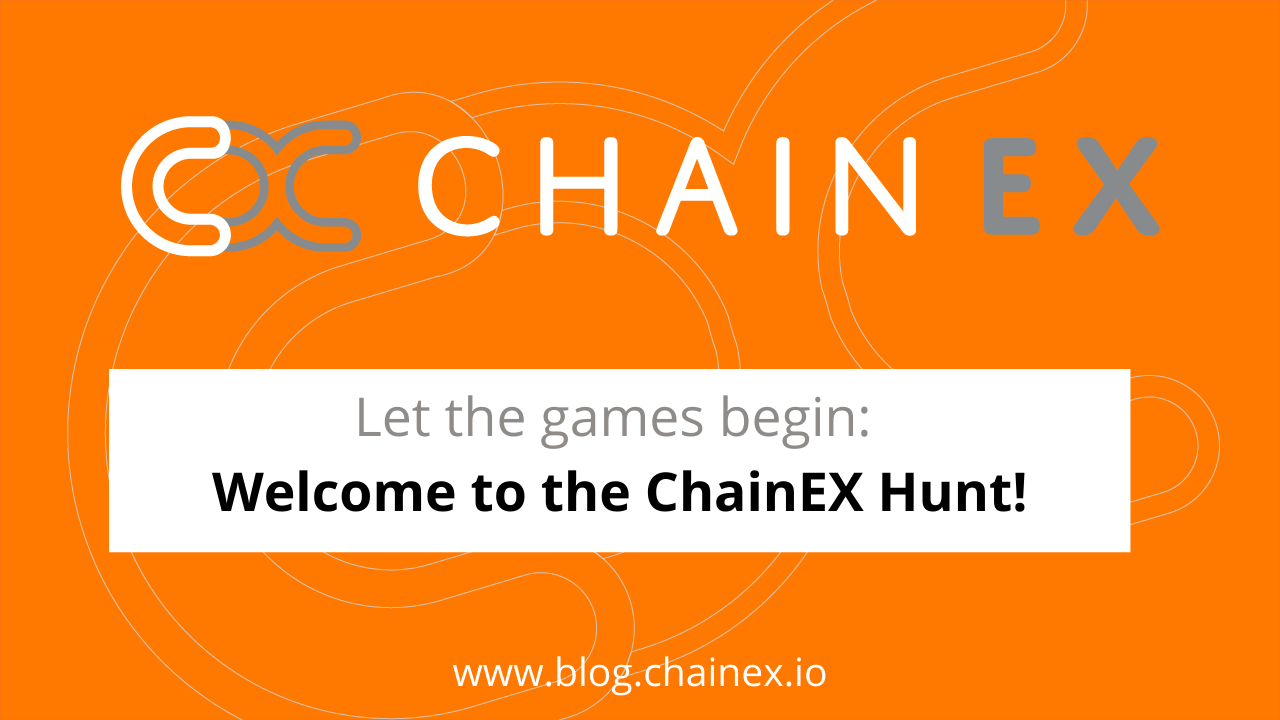 What? You read the title and assumed ChainEX is some sort of Hunger Games remake? No, not quite 😃 Ladies and gentlemen, ChainEX has done it again… Drum roll, please…. Another competition!
It just gets better at ChainEX
Let's recap real quick… I mean, 2020 was a roller coaster of a year. But still, because of you as our loyal, awesome traders, ChainEX made it!
We released our quick buy and quick sell feature, partnered with one of the world's biggest exchanges, OKEx, had our first trading competition, released our brand new, awesome landing page and the list goes on! Now we're giving you another chance to make some extra cash. Exciting, isn't it?
Play by the rules
Just like with anything fun, without rules, there's chaos. So here's what to expect in the end of year competition:
We will have a dedicated post for the competition on all social media platforms.
The competition is limited to the first 50 people
Spot the difference in the image and tag 3 friends, comment on what you see, like, and share on your story
Tag us in your share
Use the hashtag #ChainEX2021
Let's talk money — by following the above steps, you can win your share of R10000 worth of Bitcoin
Pretty simple, right? 😆 Yes, yes it is 😃
So what's next?
Now? Well, now you register for ChainEX, download the app and invest in your favorite coin! Invite a friend to ChainEX and earn more rewards! Plus you'll be partnering with what could potentially be the best cryptocurrency exchange in South Africa. I mean, EVERYONE is talking about ChainEX.
ChainEX is a South African digital asset exchange that provides a platform for South Africans to buy, sell, or trade a variety of different digital assets using the South African rand as the default fiat-buying currency.
ChainEX provides you with a secure, online platform from which you can purchase and trade with different digital assets. But you know this already 😄
Get to know ChainEX
Download your app | Who is ChainEX? | FAQ's | Sign Up | Follow Us |ChainEX Markets | ChainEX Security | More friends, more crypto
Disclaimer:
There is no such thing as a 100% safe investment, and each decision has its risks. In any case, it is up to you to decide. All content and topics covered are mere opinions and do not constitute investment advice. Trading and investing in Bitcoin or any cryptocurrency carries a high level of risk. We do not assume any responsibility for actions taken upon reading any of our articles. ChainEX is not a financial advisory firm, investment manager, or financial consultant.