Why you need to buy XRP before the Airdrop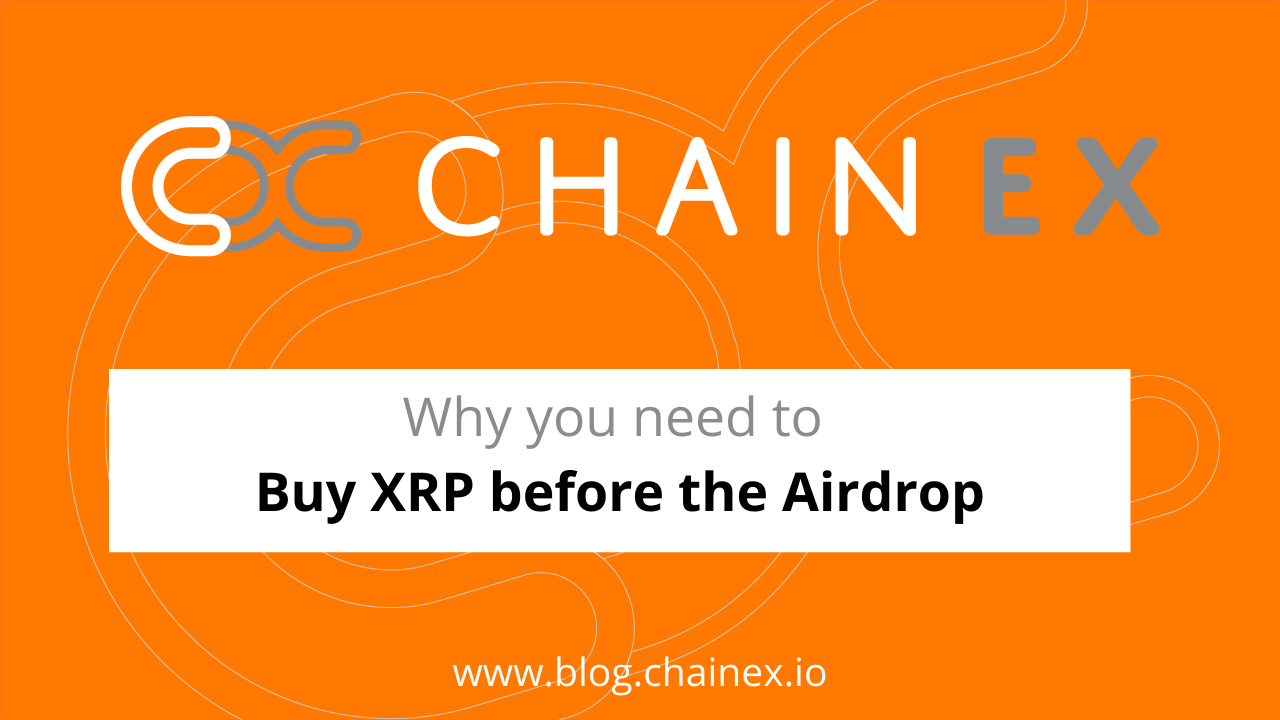 Firstly, fun fact: 😃 Did you know Ripple (XRP)was one of the top-performing cryptocurrencies of 2017, up by a staggering 35,500% for the year. And as a relatively new player in the cryptocurrency space, Ripple isn't well understood by as many people as the likes of Bitcoin and Ethereum are.
With that in mind, here are a few facts that will help familiarize you with Ripple, how the cryptocurrency works, its key advantages over other leading digital tokens, and why you should invest before it's too late 😄
Ripple or XRP?
The cryptocurrency commonly referred to as Ripple is officially called XRP. So no, you can't buy "100 Ripple" 😜 You can however buy 100 XRP on ChainEX. It's easy😄
Ripple Labs is the name of the company that created the XRP token, and to be fair, Ripple is much easier to remember and a much catchier name, so that's why many people use the terms interchangeably.
What are the benefits?
Ripple is originally designed as a day-to-day payment system, so it's much more power safe than Bitcoin. As a result, the transactions are much quicker and cheaper.
Ripple has started as an official organization, as its main focus is to be used by banks. So it's not a subject of multiple regulation checks as many other cryptocurrencies.
Ripple has the ability to be exchanged for any currency or valuable (like gold) with a unified minimal commission.
As highlighted above, Ripple is an official organization with the trust of many banks — it's not another Blockchain startup from a no-name company.
No inflation. All the tokens are initially mined and already exist.
The more banks use it as their transaction platform, the higher the value of XRP.
Fun fact: Banks across the world support Ripple 😃
What's the Airdrop?
Flare Networks, which is a smart contract utility fork of XRP, will be dropping more than 45 billion of its native Spark token on December 12. Anyone owning Ripple (XRP) tokens and participating in the airdrop up to this point will be able to receive Spark tokens on a 1:1 ratio.
Airdropping tokens are a way for new cryptocurrency projects to introduce their new startup. Many leading cryptocurrency exchanges, such as ChainEX, have announced that XRP holders leveraging their platforms will be able to benefit from the airdrop of free Spark tokens. The initiative was first announced on November 13 by Flare Networks and dubbed "The Spark Airdrop Program."
Learn more about the Airdrop by reading our article 😃
So what's next?
Now? Well, now you register for ChainEX, download the app and invest in XRP! Invite a friend to ChainEX and earn more rewards! Plus you'll be partnering with what could potentially be the best cryptocurrency exchange in South Africa. I mean, EVERYONE is talking about ChainEX.
ChainEX is a South African digital asset exchange that provides a platform for South Africans to buy, sell, or trade a variety of different digital assets using the South African rand as the default fiat-buying currency.
ChainEX provides you with a secure, online platform from which you can purchase and trade with different digital assets. But you know this already 😄
Get to know ChainEX
Buy XRP now | Download your app | Who is ChainEX? | FAQ's | Sign Up | Follow Us |ChainEX Markets | ChainEX Security | More friends, more crypto
Disclaimer:
There is no such thing as a 100% safe investment, and each decision has its risks. In any case, it is up to you to decide. All content and topics covered are mere opinions and do not constitute investment advice. Trading and investing in Bitcoin or any cryptocurrency carries a high level of risk. We do not assume any responsibility for actions taken upon reading any of our articles. ChainEX is not a financial advisory firm, investment manager, or financial consultant.