Hold your XRP. Something big is happening. Welcome Flare!
The momentum in the crypto community is increasing! Buy your XRP now!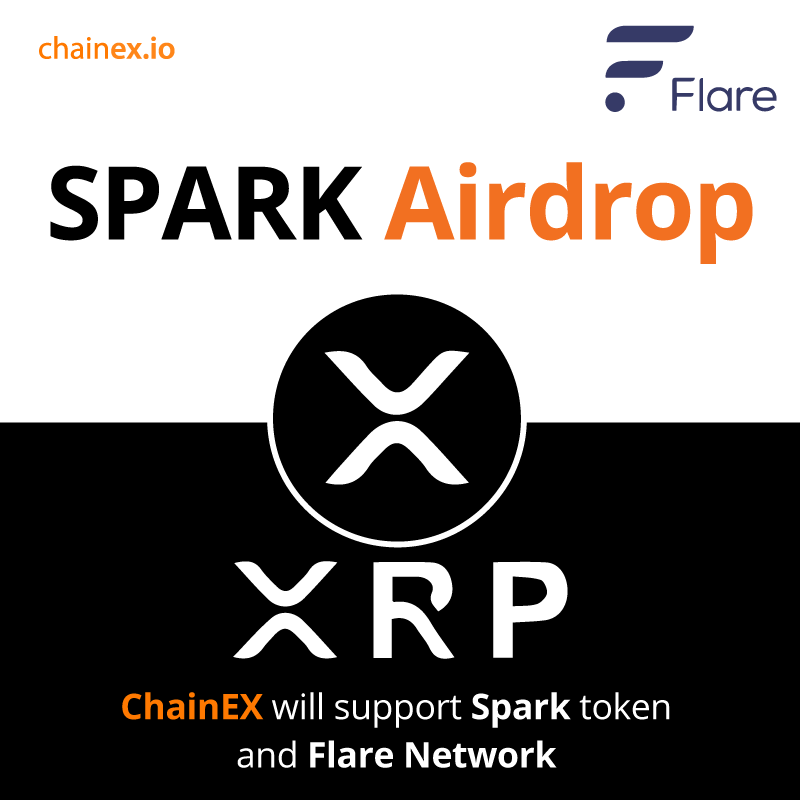 The momentum in the crypto market is still continuing! With Bitcoin gaining traction, Ethereum growing too, and now XRP.
Welcome Flare Network & Spark token!
First of all, what is a Spark Token? Spark token is a native token of the Flare network. The Flare Network is a distributed network running the Avalanche consensus protocol.
Anyone that owns XRP can claim the Spark token. There are 45 Billion available😃 Hold your XRP until the Airdrop. You won't regret it 😉
Will ChainEX support Spark Token?
ChainEX will support the Spark Token 😃 We're always keeping you at the forefront of our mind! The snapshot of the XRP network will be taken on December 12. The official distribution date will be announced later by Flare Networks.
In the meantime, buy and hold your XRP before the snapshot date in order to be eligible to receive the token 😄
One of the most common questions asked is if you can get and use these tokens now. You can only use them after they've been distributed. For more information on Spark Token and how to claim it, read the official article by Flare Networks
So what's next?
Now? Well, now you register for ChainEX, download the app and invest in XRP! Invite a friend to ChainEX and earn more rewards! Plus you'll be partnering with what could potentially be the best cryptocurrency exchange in South Africa. I mean, EVERYONE is talking about ChainEX.
ChainEX is a South African digital asset exchange that provides a platform for South Africans to buy, sell, or trade a variety of different digital assets using the South African rand as the default fiat-buying currency.
ChainEX provides you with a secure, online platform from which you can purchase and trade with different digital assets. But you know this already 😄
Get to know ChainEX
Buy XRP now | Download your app | Who is ChainEX? | FAQ's | Sign Up | Follow Us |ChainEX Markets | ChainEX Security | More friends, more crypto
Disclaimer:
All content and topics covered are mere opinions and do not constitute investment advice. Trading and investing in Bitcoin carries a high level of risk. We do not assume any responsibility for actions taken upon reading any of our articles. ChainEX is not a financial advisory firm, nor are we an investment manager.