Solana: What is it, why did ChainEX list it and should you buy it?
ChainEX listed Solana! You asked and we answered!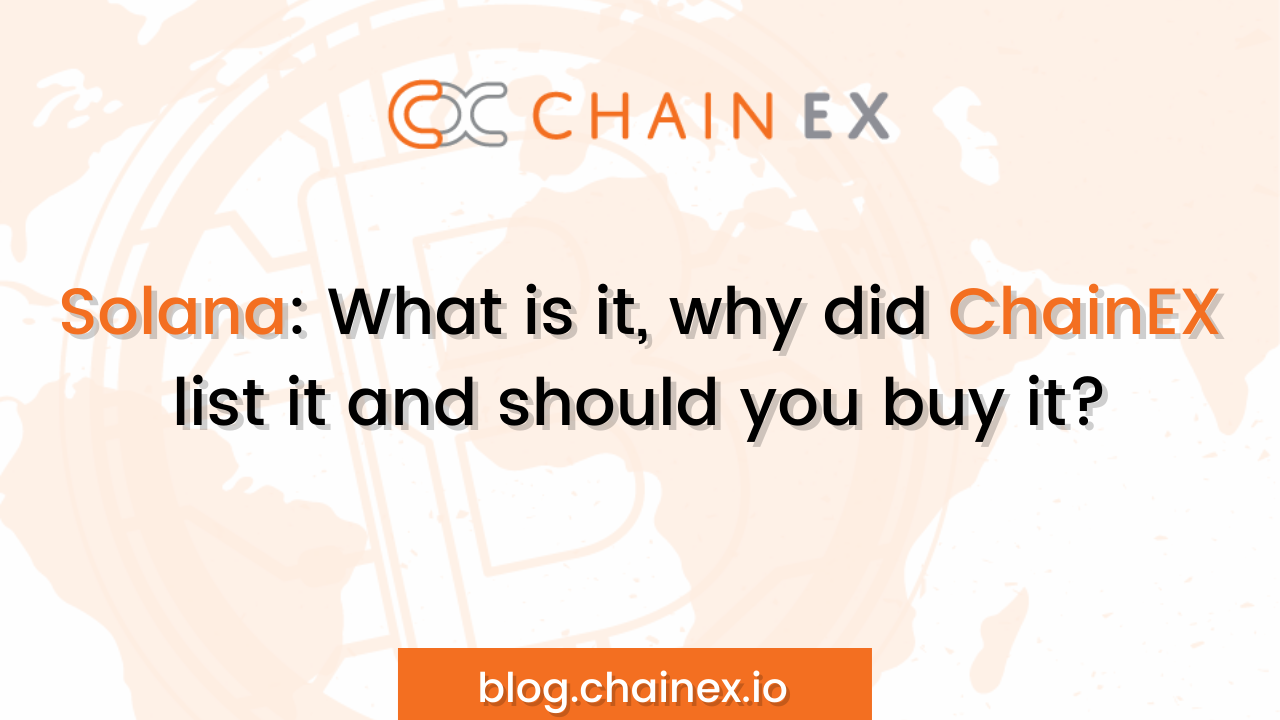 "Solana hit another all time high!" "Will Solana hit $700 soon?!" - So much chatter around the coin, but what is it? Solana is a blockchain platform designed to host decentralized, scalable applications. Founded in 2017, Solana is an open-source project currently run by Solana Foundation based in Geneva, while the blockchain was built by San Francisco-based Solana Labs. Solana is much faster in terms of the number of transactions it can process and has significantly lower transaction fees compared to rival blockchains like Ethereum.

Solana vs other coins
The year 2021 has undoubtedly been a bull market with Bitcoin raising the all-time high price bar several times this year. But not all crypto assets have performed equally. There have been a number of losers in addition to the majority of winners in terms of price gains. The newly listed Solana coin on ChainEX was one of the winners.

Since the beginning of 2021, total crypto market capitalization has gained 190% from just under $800 million to over $2.3 trillion by December 26. It hit an all-time high of just over $3 trillion in early November. The crypto top-ten in terms of market capitalization looked a little different on January 1, 2021, as it contained Litecoin, Chainlink, and Bitcoin Cash. These have dropped out and have given way to Solana, USDC, and Avalanche (AVAX) by the year's end.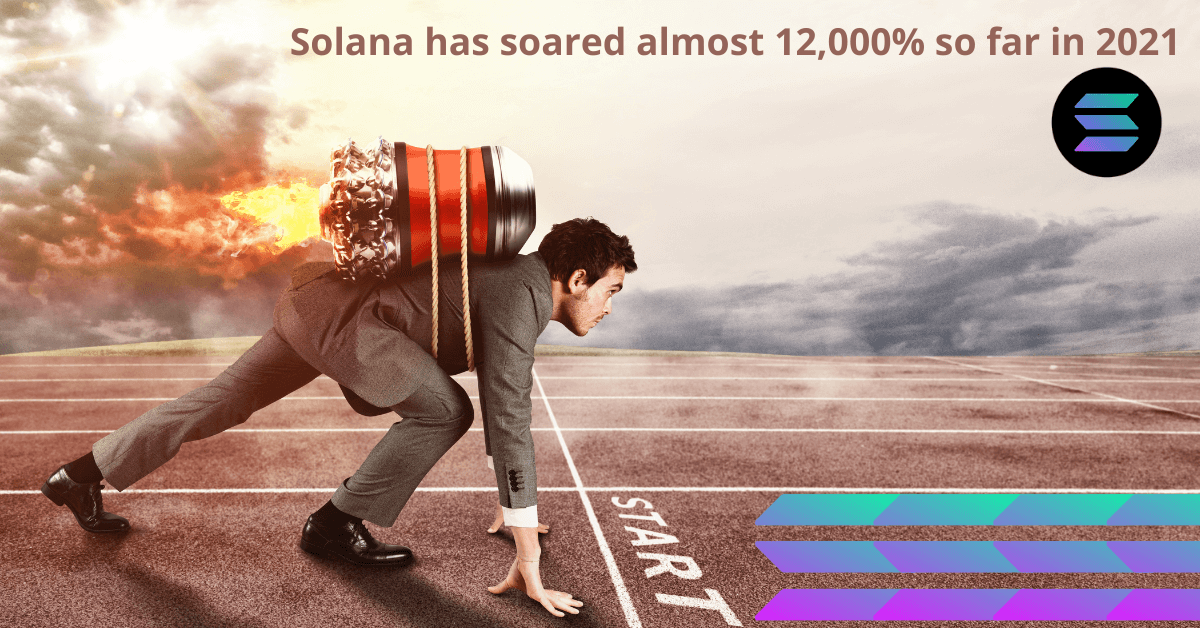 Solana has also had a bumper year in terms of gains. At the beginning of 2021, SOL was priced at just $1.52, by December 26 it was trading for a little over $150. This is an epic gain of more than 9,800% in less than a year. SOL hit an all-time high of $260 in early November but has retreated as markets began correcting late in the year.

The massive move has given SOL a fifth spot in the market cap charts after peaking at fourth. Against BTC, SOL has gained 6,473% over the year. Major investments and increased adoption in the wake of surging transaction prices on Ethereum have driven momentum for Solana. So, should you buy Solana? We're not at liberty to say. But the numbers speak for themselves, don't they?

Why ChainEX listed Solana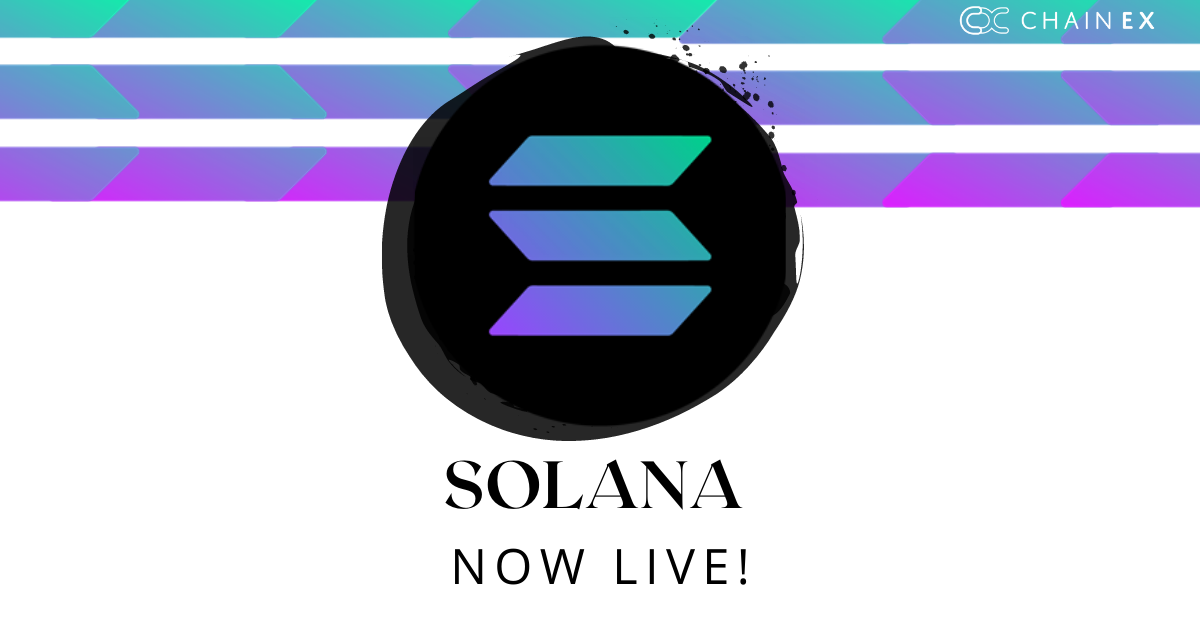 Week in and out, our growing community of more than 40,000 traders have on more than one occasion requested the listing of Solana on ChainEX. After conducting intense research, we decided to list Solana. Solana has soared almost 12,000% so far in 2021,
and with a market capitalization of over $66 billion, it is among the top 5 largest cryptocurrencies by this measure.

Solana price history & facts
By Christmas, SOL had an opening price of $190.53, a closing price of $193.12, a low of $189.03, and a high of $195.15. The cryptocurrency had a total trading volume of $1,971,114,647 and market cap of $61,170,181,006. That's a lot of numbers and figures, isn't it? The point is, with an increase of 12,000% in one year, the coin is going nowhere anytime soon.
Solana is just getting started. Here's why
After becoming the fourth-largest cryptocurrency by market cap and recently surpassing older, more established blockchains like Cardano and Ripple, Solana has a bright future ahead! Here are 3 reasons why:
Lightning-fast transaction speed (at a fraction of the cost!) - Did you know that the Solana network processes a remarkable 50,000 to 65,000 transactions per second compared to ETH's 15 to 30 transactions per second and Visa's 24,000 transactions per second.
Amazing projects are coming to the Solana blockchain - NFTs, lending platforms & Audius; Solana is developing a dynamic ecosystem of its own. One interesting project is Audius, a decentralized, blockchain-based music streaming service whose AUDIO token utilizes the Solana blockchain. Introducing Solend, a lending platform built on the Solana blockchain that will allow users to lend out tokens and generate yield. Not to mention the amount of NFT's sprouting up on Solana.
Hitting exit velocity - We could be at the point where Solana has reached 'exit velocity', with possible parabolic gains heading our way. Now that Solana is approaching a $70 billion market cap, we are at a point where hedge funds, institutions, and other large investors and corporations may be comfortable investing in Solana and propel it to the next level.
Why not buy some SOL incrementally using our Instant Trade on Deposit feature!

What are you waiting for? Buy Solana on ChainEX!
Now you've learned about SOL and why you should buy it. So what's next? Now you can buy your own!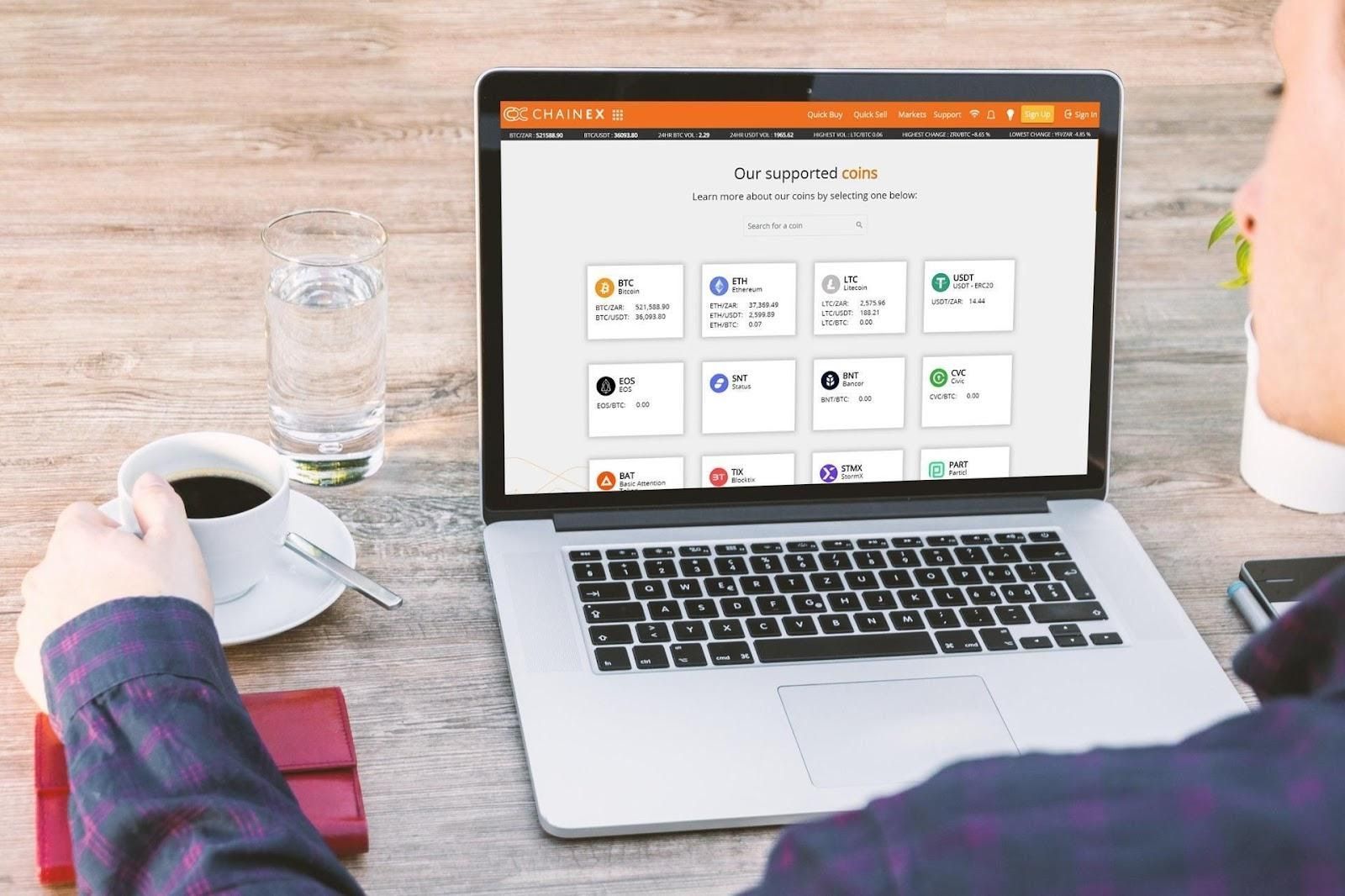 Invite a friend to ChainEX & earn more free cryptocurrencies! Plus you'll be partnering with what could potentially be the best cryptocurrency exchange in South Africa!
ChainEX is a South African cryptocurrency exchange that provides a platform for South Africans to buy, sell, or trade Bitcoin, Ethereum and a variety of other different cryptocurrencies using the South African rand as the default fiat-buying currency. And also the first South African crypto exchange to list Bitcoin Vault, YFI, SUSHI, LINK & UNI! The South African crypto market is growing by the day!

ChainEX provides you with a secure, online platform from which you can purchase and trade with different cryptocurrencies.
Get to know ChainEX
Download your app | Who is ChainEX? | FAQ's | Sign-up | Follow us | ChainEX markets | ChainEX Security | More friends, more crypto