Apple IOS meets ChainEX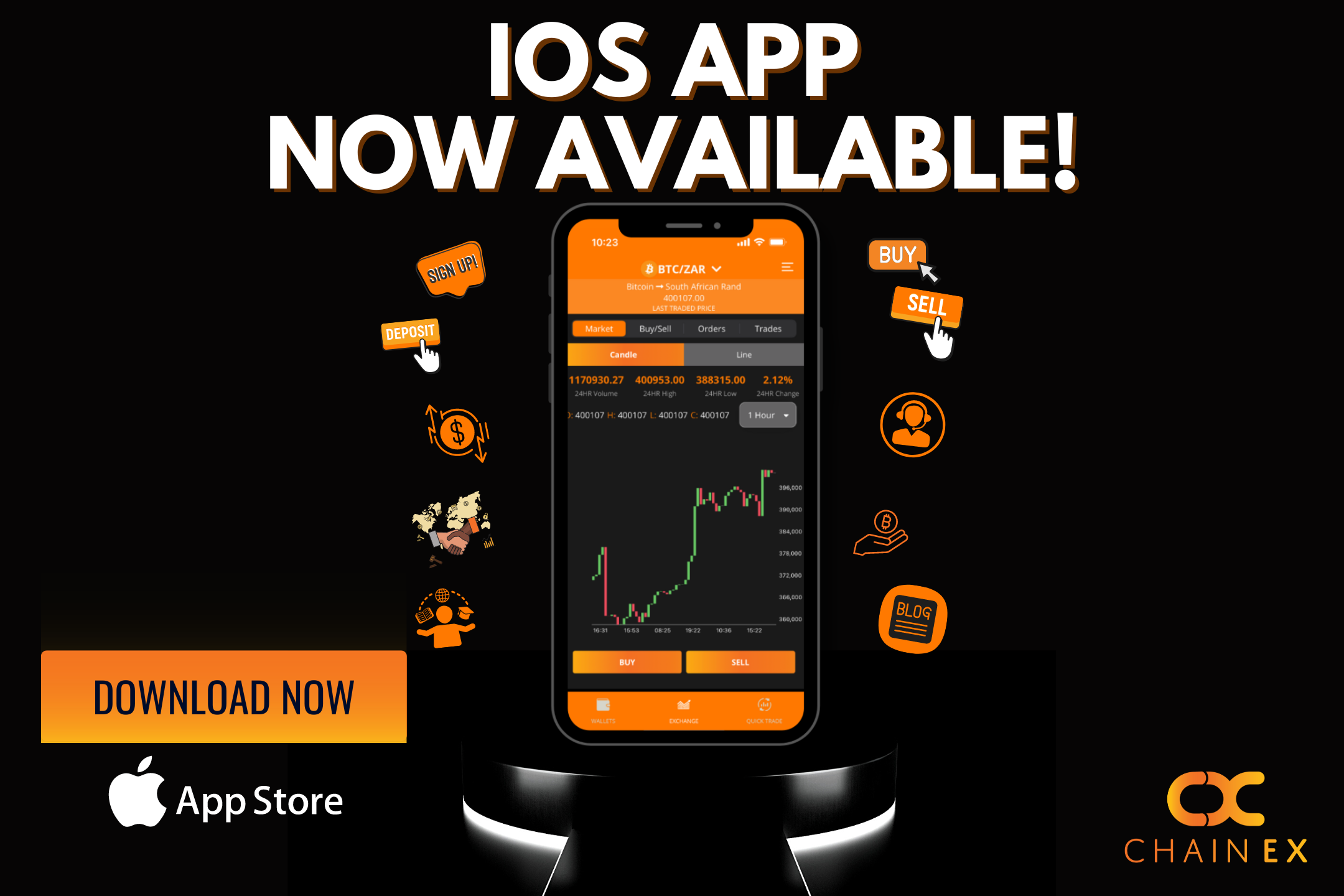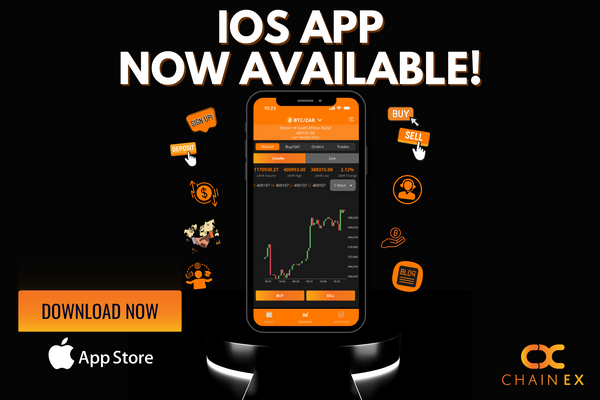 At ChainEX we know you've been asking for an IOS app, and we've been listening. Our IOS app is finally here! You can head over to the Apple App store to download our ChainEX App and enjoy seamless trading at your fingertips.  
What does this mean for you? Well, simply put: the online platform you know and love is now on a mobile app and will make accessing your account so much easier. All functionality is now packaged in our free IOS mobile app, use quick trade, exchange orders, the earn portal and easily check your balances anywhere, anytime. The lowest fees in Africa and the highest paying negative maker fee is now only a few clicks away.
Having launched our android app on November 13, 2020, our team has been putting in the time and effort to bring you a new experience on Apple as well as an updated and upgraded android app! We have not only released an IOS version, we have made a totally new Android App as well! We want every ChainEX user to experience the best crypto platform in Africa!
The past decade or so has changed the crypto landscape significantly. Traders, investors and users now rely heavily on technology to initiate and complete transactions without needing to head to a browser and punch in the website URL of their favourite exchange.
With the increasing pace of technological advancement, traders and investor's expectations also grow. By going mobile and downloading our app, you're sure to see an increased and improved user experience and trader journey!
Download our new iOS and Android Apps now:
What's so special about the ChainEX app?
For starters, our user experience is unmatched. We've made it easier and simpler for you to navigate the app, easily moving between your favourite assets, making trades and sending your crypto.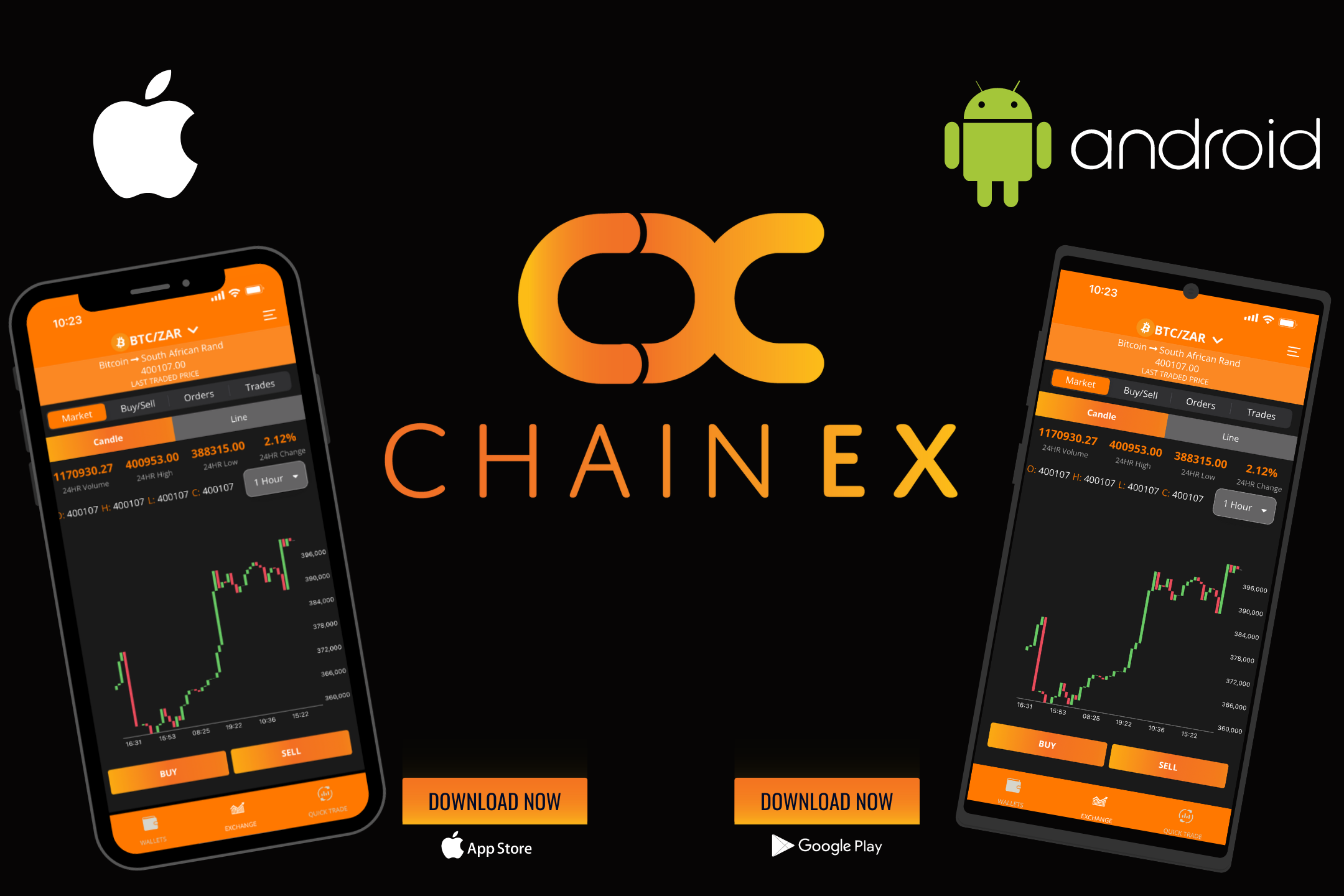 With so many wallets on offer at ChainEX, depositing, withdrawing, buying, selling & trading cryptocurrencies just got easier. Our quick buy & sell feature makes it easier and faster for you to execute trades and orders.
We offer free wallets for each of our coins! You don't trade? No problem. If you're a hodler, you can transact using our wallets. Send and receive coins from any wallet that ChainEX offers and make secure withdrawals within the app!
As per the crypto market sizing report, the number of global crypto owners is expected to reach 1 billion by the end of 2022. The global crypto population has increased by +178% in 2021, rising from 106 million in January to 295 million in December. The majority of which make use of mobile apps in order to trade and execute orders. Now ChainEX users can be part of the fun!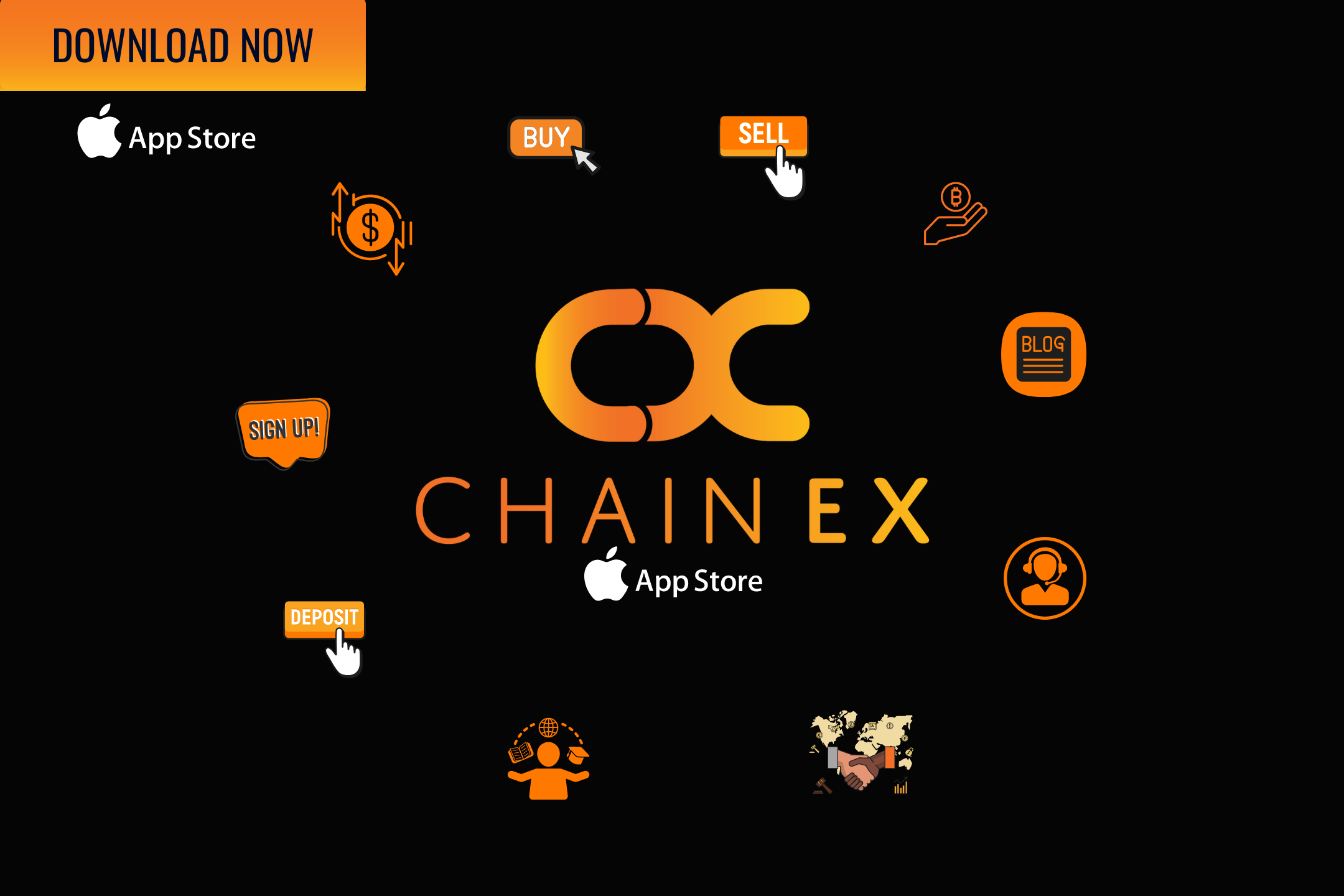 ChainEX Security
Your security as a ChainEX user is our utmost priority. Your digital assets are safely held in hot and cold storage. Your account is secured with 2FA. Plus we have a simple KYC & verification process when you sign up. Your data and information is encrypted.
Sign up to ChainEX
Well, now you download the App and register your ChainEX account or login if you are already part of the ChainEX community. Invite a friend to ChainEX and earn more rewards! Plus you'll be partnering with the best cryptocurrency exchange in Africa.
ChainEX is a South African digital asset exchange that provides a platform for clients in more than 113 countries to buy, sell, or trade a variety of different digital assets using the South African rand as the default fiat-buying currency.
ChainEX provides you with a secure, online platform from which you can purchase and trade with different digital assets. Being the most affordable exchange in Africa and offering a negative maker fee of up to 15%, why would you trade anywhere else?
Disclaimer
All content and topics covered are mere opinions and do not constitute investment advice. Trading and investing in Bitcoin carries a high level of risk. We do not assume any responsibility for actions taken upon reading any of our articles. ChainEX is not a financial advisory firm, nor are we an investment manager.