The future of Bitcoin & crypto in South Africa
Do Bitcoin & Crypto really have a place and a role in South Africa? Find out!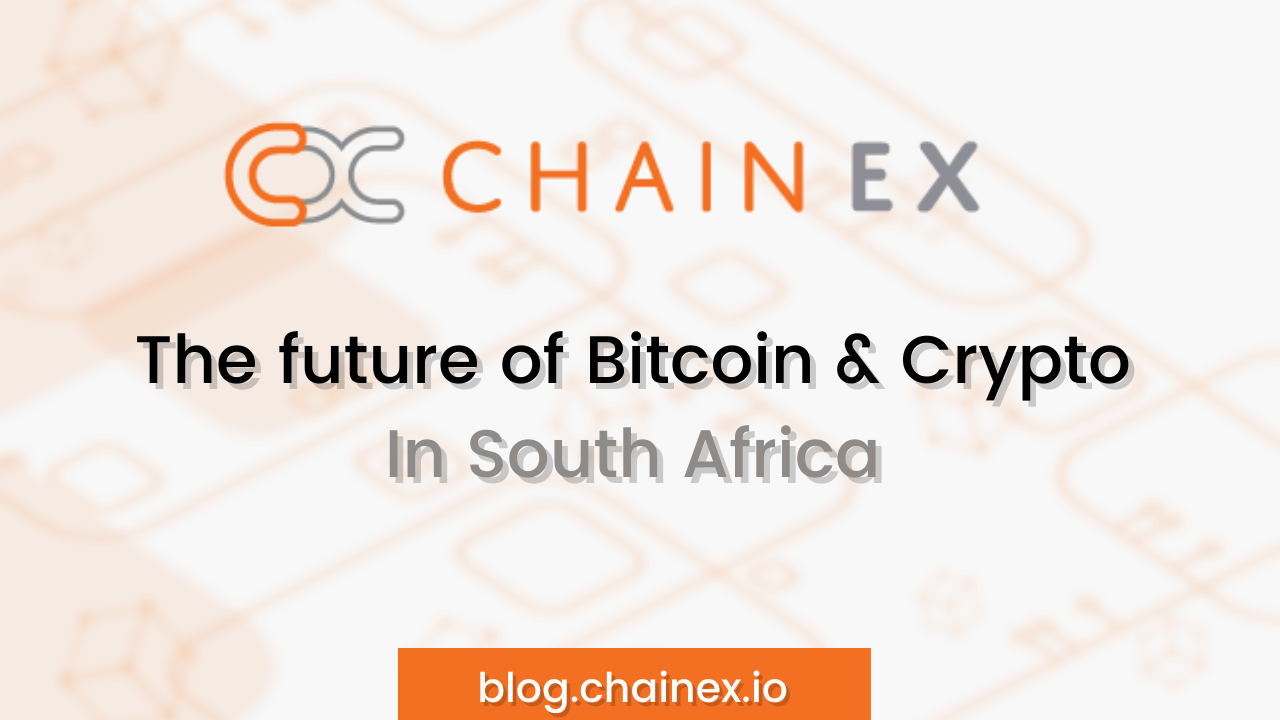 Elon Musk speaks, Bitcoin skyrockets. Elon Musk speaks again and well, Bitcoin didn't skyrocket this time. Is Elon Musk controlling Bitcoin? No, he's not. But what we do know is that South Africa has seen a significant boost in cryptocurrency related activities in 2021!
Why is Bitcoin fluctuating so much?
Bitcoin's price fluctuates for various reasons, including media coverage, speculation, and availability. With negative press, some Bitcoin owners panic and sell their assets, driving down the price. Vice versa with positive press. Also, when the volume of Bitcoin sold on the market increases, the price decreases. As more institutions adopt Bitcoin as an investment and medium of exchange, its price increases.
Why Is Bitcoin So Valuable?
The demand for Bitcoin in South Africa is increasing, whereas the availability of new supply is shrinking, with the size of each block reduced by half, on average, every four years and the final Bitcoin to be mined somewhere around the year 2140.
A supply and demand imbalance results in increased prices. Some consumers, companies, and investors favour Bitcoin for this and the potential ability to hedge inflation. The resulting popularity contributes to increased demand, and thus an increased price.

How Does Bitcoin Increase in Value?
As Bitcoin nears its maximum limit, demand for it increases. The increased demand and limited supply push the price per bitcoin upward. Also, more institutions are investing in bitcoin and accepting it as a form of payment, thereby increasing its utility and making it a preferred medium of exchange among consumers.
Bitcoin is relatively safe due to cryptography and robust protocols and readily available through several exchanges. Also, you need not purchase a full bitcoin to have ownership of it. Fractional shares are available, increasing its attractiveness and value.
What other cryptos should i Look out for?
Analysts say Cardano & Ethereum are other great cryptocurrencies to look out for 😁 Fun fact: Ethereum was one of the largest altcoins by market capitalization as of March 2021.
To answer your un-asked question, yes. You can buy Ethereum in South Africa. What about Cardano? It's coming soon!

But, is Bitcoin legal in South Africa?
Yes, it is legal to buy and sell Bitcoin in South Africa. The South African Reserve Bank (SARS) has issued warnings regarding the risks associated with trading in Bitcoin but there is no actual ban on any form of cryptocurrency trading. SARS makes it clear that any earnings from these trades are subject to taxation.
Cryptocurrency trading in South Africa is currently unregulated but the government is working on a new regulatory framework to more stringently control the cyber-banking industry. Here's how to buy Bitcoin on ChainEX:
Have you been referring your network?
Nothing great is ever built alone or in a day. Rome can attest to that. Without you we wouldn't exist. At the forefront of our growth is you as our traders and users! What we need from you? Keep using our platform and keep referring your friends! Our goal? 200,000 users. By when? Yesterday! 🙂 We're in a crypto bull run, now more than ever is the perfect time to refer your network!
So what should you do now?
Now? Well, now you invite your friends and network more than ever and help us become one of the biggest cryptocurrency exchanges in South Africa!
Invite a friend to ChainEX and earn more rewards! Plus you'll be partnering with  the best cryptocurrency exchange in South Africa. I mean, EVERYONE is talking about ChainEX. Need more info? Here's a video:
ChainEX is a South African digital asset exchange that provides a platform for South Africans to buy, sell, or trade a variety of different digital assets using the South African rand as the default fiat-buying currency. And also the first South African crypto exchange to list Bitcoin Vault, YFI, SUSHI, LINK & UNI! The South African crypto market is growing by the day!
ChainEX provides you with a secure, online platform from which you can purchase and trade with different digital assets. But you know this already 😄
Get to know ChainEX
Download your app | Who is ChainEX? | FAQ's | Sign Up | Follow Us |ChainEX Markets | ChainEX Security | More friends, more crypto
Disclaimer:
There is no such thing as a 100% safe investment, and each decision has its risks. In any case, it is up to you to decide. All content and topics covered are mere opinions and do not constitute investment advice. Trading and investing in Bitcoin or any cryptocurrency carries a high level of risk. We do not assume any responsibility for actions taken upon reading any of our articles. ChainEX is not a financial advisory firm, investment manager, or financial consultant.