The crypto exchange in South Africa you should use in 2020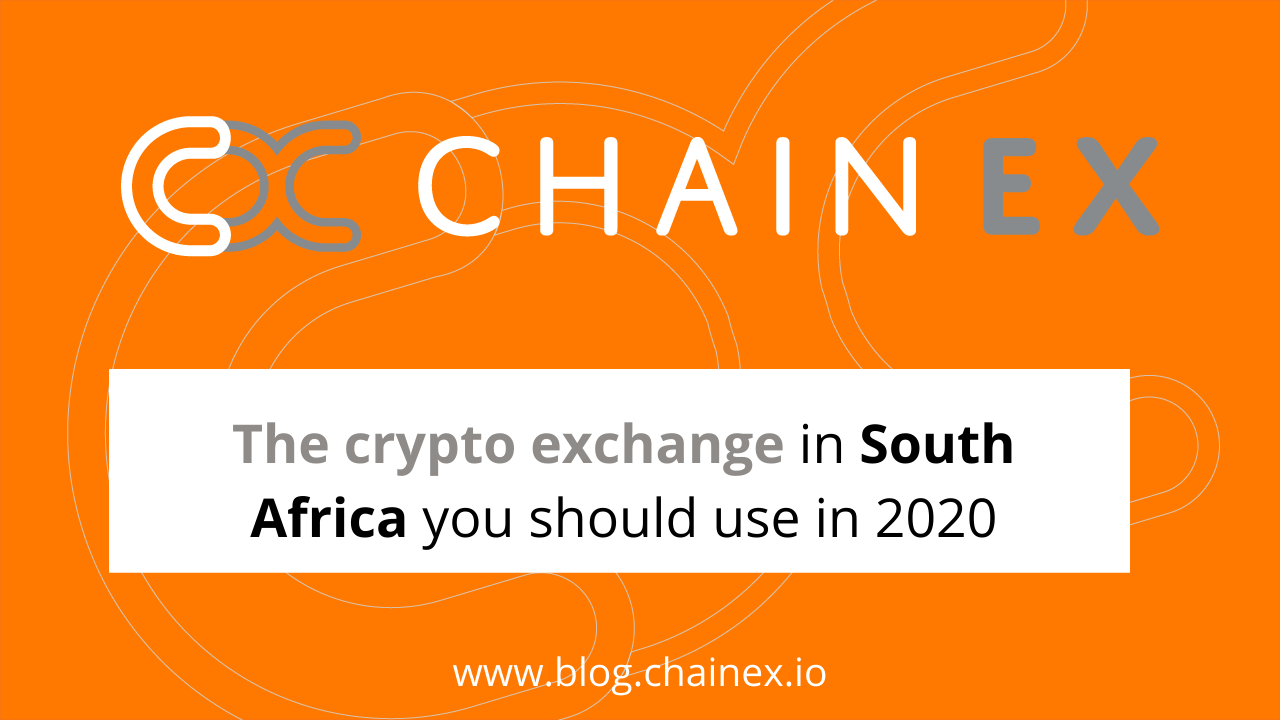 Let me guess. You're a crypto enthusiast, trader, or investor. You've used a few cryptocurrency exchanges in South Africa but haven't really stuck with one. It either has slow support, extremely high fees, limited coins… The list goes on.
Does this sound like you or someone you know? If so, we answered your question ? which cryptocurrency exchange in South Africa should you use and why ?
Exchange vs Broker. What's the difference?
Since brokers and exchanges are both ways to acquire digital currency, it can be easy to confuse the two.
Well, a broker is an organization that sets the price and fees that they're willing to sell for.
An exchange on the other hand has multiple buyers and sellers that are placing offers to buy and sell simultaneously. You can choose to buy at any price, but the order will not be completed until a seller agrees to the transaction.
What is a crypto exchange and how do I choose one?
First of all, you need to understand what a cryptocurrency exchange is before you choose one.
A cryptocurrency exchange or a digital asset exchange is a business that allows you to trade cryptocurrencies or digital assets for other assets, such as conventional fiat money or other digital assets.
A cryptocurrency exchange can be a market maker that typically takes the bid-ask spreads as a transaction commission for its service or, as a matching platform, simply charges fees. Are they reliable? We've already answered that ?
Now that we've covered what an exchange is here's what to take into account when choosing one:
Security — Security is by far the most important when choosing an exchange. If an exchange is insecure, your funds could be stolen, leaving any other advantages it offers worthless. The exchange's web address should start with HTTPS. Avoid HTTP connections. Also, look if it uses two-factor authentication.
Transparency — Does the exchange reveal its owners, headquarter address, and the members of its team? Transparent exchanges also have public chat groups or rooms with senior staff.
Liquidity — The higher the trading volume is, the more liquid that specific exchange is. Liquidity makes it possible to complete transactions faster, more easily, and without having to deal with price volatility.
Fees — Compare all the fees an exchange charges. They're usually less than 1% per transaction and may decrease if your trading volume increases. Check the withdrawal fees. Some exchanges are known to offer unreasonably high withdrawal fees for specific coins.
User Experience — Is the user interface simple and easy to use on both a desktop and a mobile device? What do other users say about the benefits and drawbacks of a specific exchange, the support it offers, and so on? Check community forums like Reddit, Quora, Telegram, and Facebook groups.
Which exchange should you choose and why?
With so many cryptocurrency and digital asset exchanges in South Africa, it's easy to get lost in all the hype and just choose any exchange. Our opinion? Choose ChainEX, a South African digital asset exchange ? Here's why.
ChainEX provides Two-Factor Authentication (2FA), secure cloud access, and a secure connection, among other security measures. You can rest assured knowing that all information and data passed between you and the ChainEX platform, is transferred securely. Find out more about ChainEX security.
The liquidity on ChainEX is getting better by the day! With an average daily trading volume of approximately R3m.
ChainEX offers lower fees overall, with 0% maker and 0.25% taker fees.
ChainEX keeps you as the user at the forefront of its mind, doing its best to make the platform user-friendly and easy for you to use and navigate. ChainEX has a dedicated wallet for each of its listed coins.
Each box has been ticked. ?
Where do I sign up?! ?
So you're sold. You know what getting involved in crypto could potentially mean for your life. Plus we've just covered what could potentially be the best cryptocurrency exchange in South Africa. I mean, EVERYONE is talking about ChainEX.
You're excited and want to start trading immediately ?
ChainEX is a South African digital asset exchange that provides a platform for South Africans to buy, sell, or trade a variety of different digital assets using the South African rand as the default fiat-buying currency.
ChainEX provides you with a secure, online platform from which you can purchase and trade with different digital assets. But you know this already ?
It pays to have friends. Literally ?
Not only do we provide a platform for you to trade, but we also reward you for the people you refer!
We not only want you to succeed at ChainEX, but we also want you to impact those around you and potentially build your own crypto trading business, we've built the platform to allow you to invite and refer your friends and family to the platform and earn when they trade! For a complete guide on how the system works, read our article on it. ?
Get to know ChainEX
Who is ChainEX? | FAQ's | Sign Up | Facebook | Instagram | What is Bitcoin? | ChainEX Markets | ChainEX Security | YouTube
Disclaimer:
All content and topics covered are mere opinions and do not constitute investment advice. Trading and investing in Bitcoin carries a high level of risk. We do not assume any responsibility for actions taken upon reading any of our articles. ChainEX is not a financial advisory firm, nor are we an investment manager.