One exchange. 200k traders. We need your help!
ChainEX needs you! Our goal is 200,000 traders by the end of the year! Can you do it?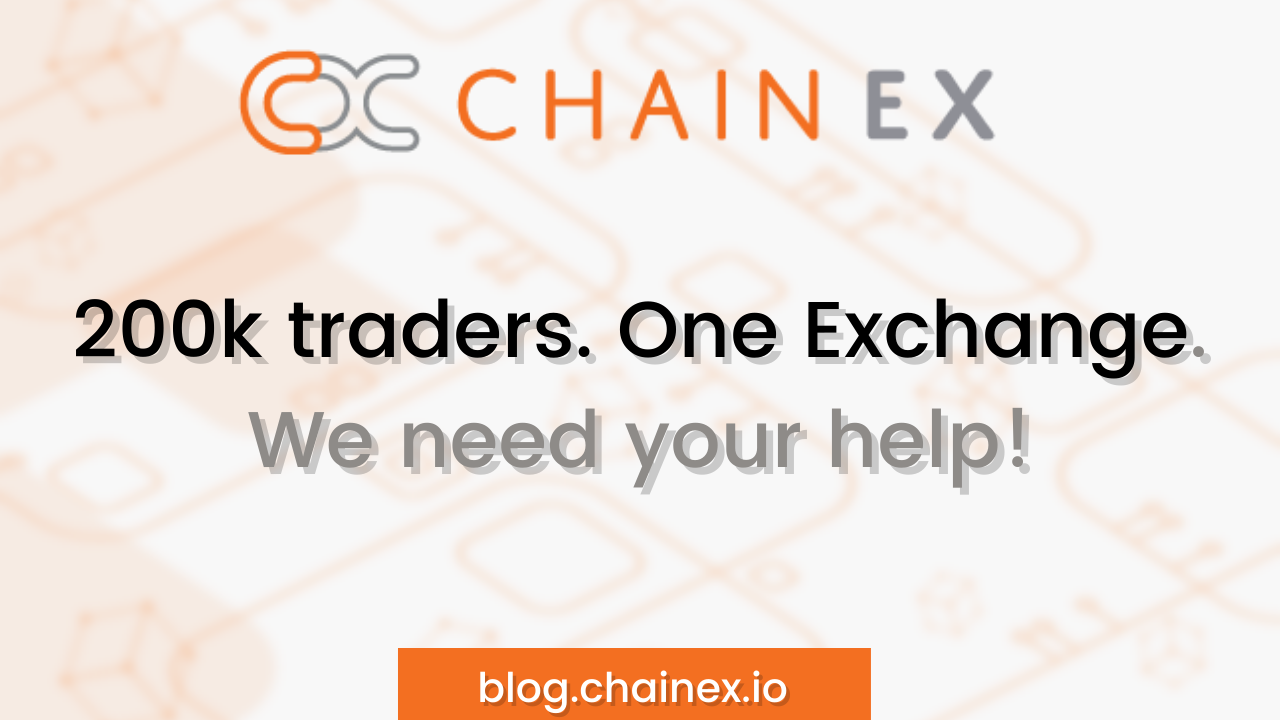 Because of you and all your referring efforts, we surpassed 20,000 users in February! By the end of 2021 we aim to have grown to no less than 200,000 traders! Ladies & gentlemen, the road to 200k starts today!
How can I help?
Nothing great is ever built alone. Rome can attest to that. Without you we wouldn't exist. At the forefront of our growth is you as our traders and users! 🥳🥳 What we need from you? Keep using our platform and keep referring your friends!
Every week our social media pages and platforms will have dedicated posts using the image below or a similar image. All you need to do? Share the posts as much as you can until we reach our next milestone. Which is 50k.
Make sure you share the post, use the hashtag #chainexroadt0200k and tag as many friends as possible. Your entries are limitless.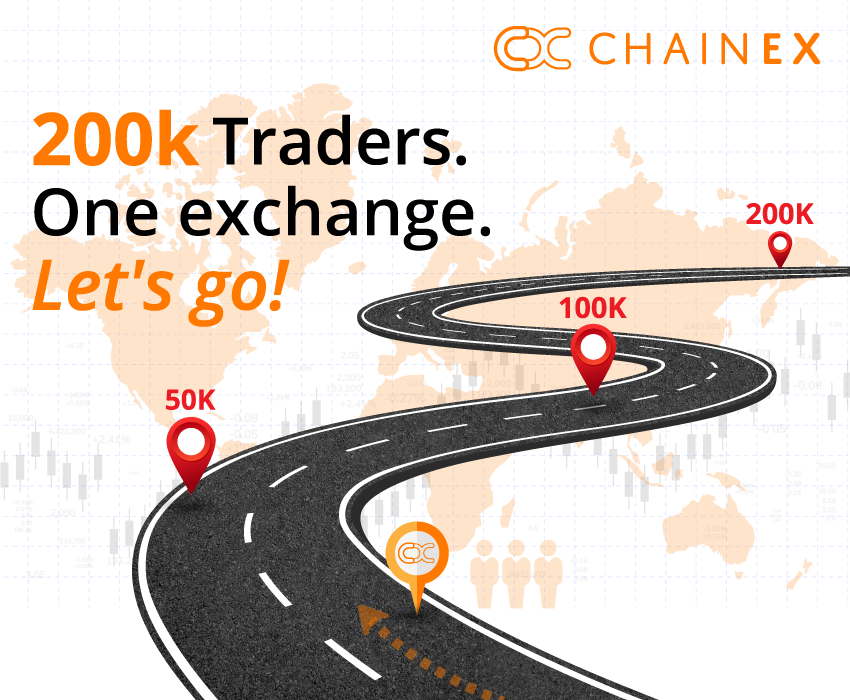 What's in it for you?
As has been evident throughout the entire 2020, we're always ready to give back to you as our community. Each milestone has a giveaway. The more you enter, the more chances you have to win a prize 🥳🥳
What are the prizes?
Just like Elon Musk and his rocket actually making their way to Mars, it's a mystery. Each milestone has a giveaway that will only be revealed once we reach that milestone
How far are we from the milestone?
You have a lot of questions, don't you. Every Friday we'll update you on our social media pages and let you know how far we are from our next milestone. All you need to do is carry on referring your friends! 🥳🥳
So what happens now?
Now? Well, now you invite your friends and network more than ever and help us become one of the biggest cryptocurrency exchanges in South Africa!
Invite a friend to ChainEX and earn more rewards! Plus you'll be partnering with what could potentially be the best cryptocurrency exchange in South Africa. I mean, EVERYONE is talking about ChainEX. Need more info? Here's a video:
ChainEX is a South African digital asset exchange that provides a platform for South Africans to buy, sell, or trade a variety of different digital assets using the South African rand as the default fiat-buying currency. And also the first South African crypto exchange to list Bitcoin Vault, YFI, SUSHI, LINK & UNI! The South African crypto market is growing by the day!
ChainEX provides you with a secure, online platform from which you can purchase and trade with different digital assets. But you know this already 😄
Get to know ChainEX
Download your app | Who is ChainEX? | FAQ's | Sign Up | Follow Us |ChainEX Markets | ChainEX Security | More friends, more crypto
Disclaimer:
There is no such thing as a 100% safe investment, and each decision has its risks. In any case, it is up to you to decide. All content and topics covered are mere opinions and do not constitute investment advice. Trading and investing in Bitcoin or any cryptocurrency carries a high level of risk. We do not assume any responsibility for actions taken upon reading any of our articles. ChainEX is not a financial advisory firm, investment manager, or financial consultant.