Surely by now you know who ChainEX is, if not? Find out ?
How to use ChainEX
In this article we're going to cover how to buy Bitcoin on the ChainEX platform. For a more visual representation, subscribe to our YouTube channel and watch the video.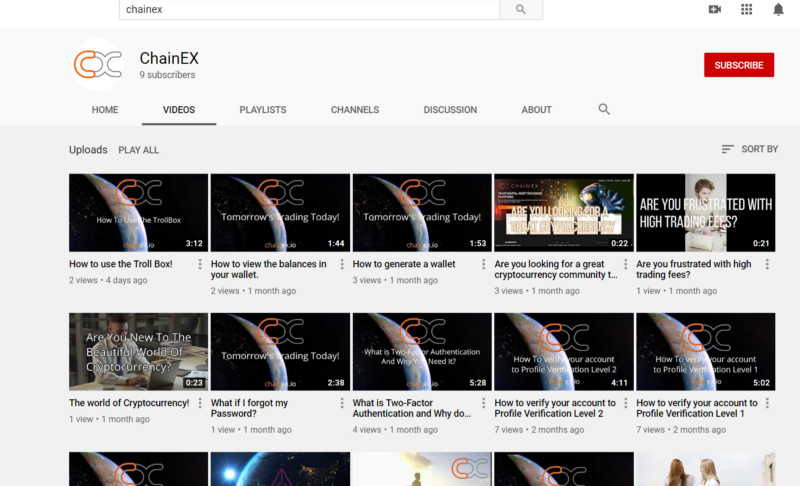 So you've read all our previous articles on what Bitcoin is, whether or not it's safe and how to get involved and decided to partner with ChainEX on this crypto journey of yours ?
Step 1: Sign Up / login
Head over to the ChainEX website and sign up if you don't already have an account. If you already do, login.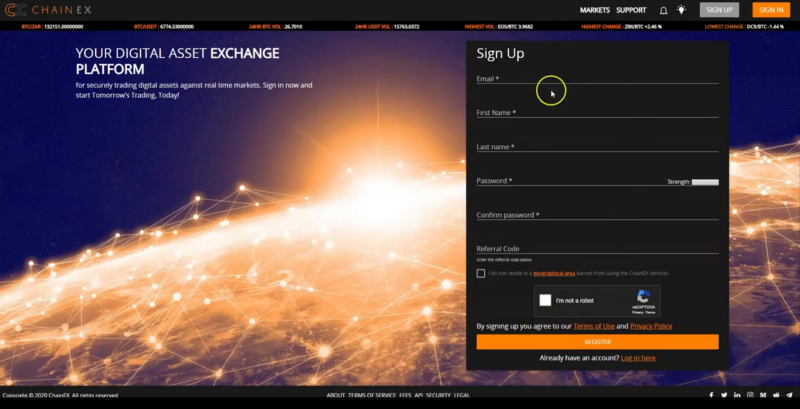 After you've signed up, you'll receive a confirmation link via email which you'll then need to click. Watch our video on how to sign up below, for more details.
Step 2: Verify account
Once logged in, you'll be redirected to a profile page where you'll need to click on "verify now". Watch our video on how to verify your account, below.
Step 3: ZAR Deposit
On the balances page, click on "deposit" on the ZAR card on the top left.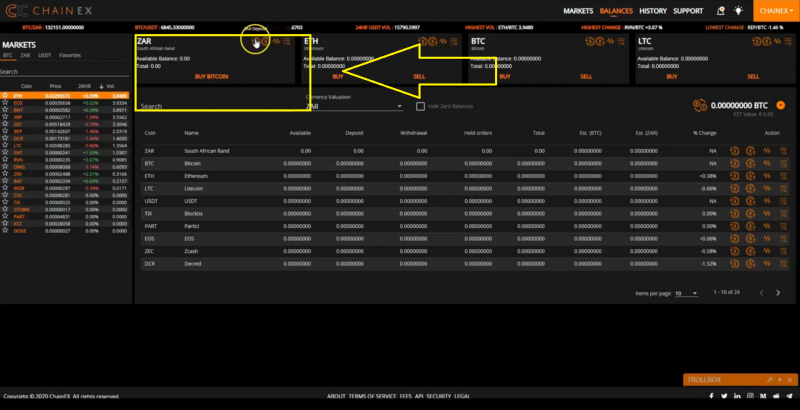 Once that's done, you'll be presented with a screen where the banking and deposit details of ChainEX will be made available to you. Make sure you use the correct reference so we can properly allocate the funds. The ZAR deposit will reflect in your ChainEX account within two business days, depending on what bank you are sending from.
Final step: Buy Bitcoin
Back on the balances page, on the ZAR card to your top left, click on "Buy Bitcoin"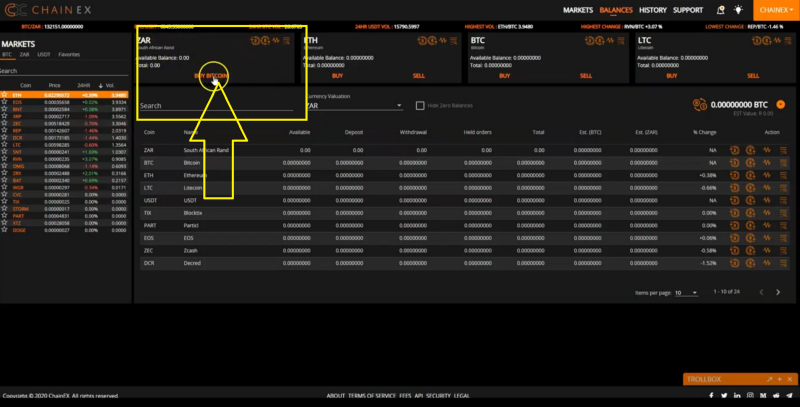 You'll then be presented with a screen where you'll need to enter the amount in ZAR that you would like to spend on Bitcoin, and click "buy" thereafter.
I don't like reading. I'd rather watch the video instead
We all have those days ? in that case, here's the video tutorial itself:
That's it?
Yep, that's it. Pretty simple, right? All of this will be easier and much more convenient when we launch our mobile applications in the near future? Not only can you buy Bitcoin on ChainEX but you can also refer friends and family and get rewarded for that!

ChainEX is a South African digital asset exchange that provides a platform for South Africans to buy, sell or trade a variety of different digital assets using the South African rand as the default fiat-buying currency.
ChainEX provides you with a secure, online platform from which you can purchase and trade with different digital assets. Not only do they provide a platform for you to trade, but they also reward you for the people you refer!
ChainEX Questions & Socials
FAQ's | Sign Up | Facebook | Instagram | What is Bitcoin? | ChainEX Markets | ChainEX Security | YouTube