Fast transactions are a thing at ChainEX. Meet the new Address Books!
You asked and we listened! Meet the new ChainEX address books!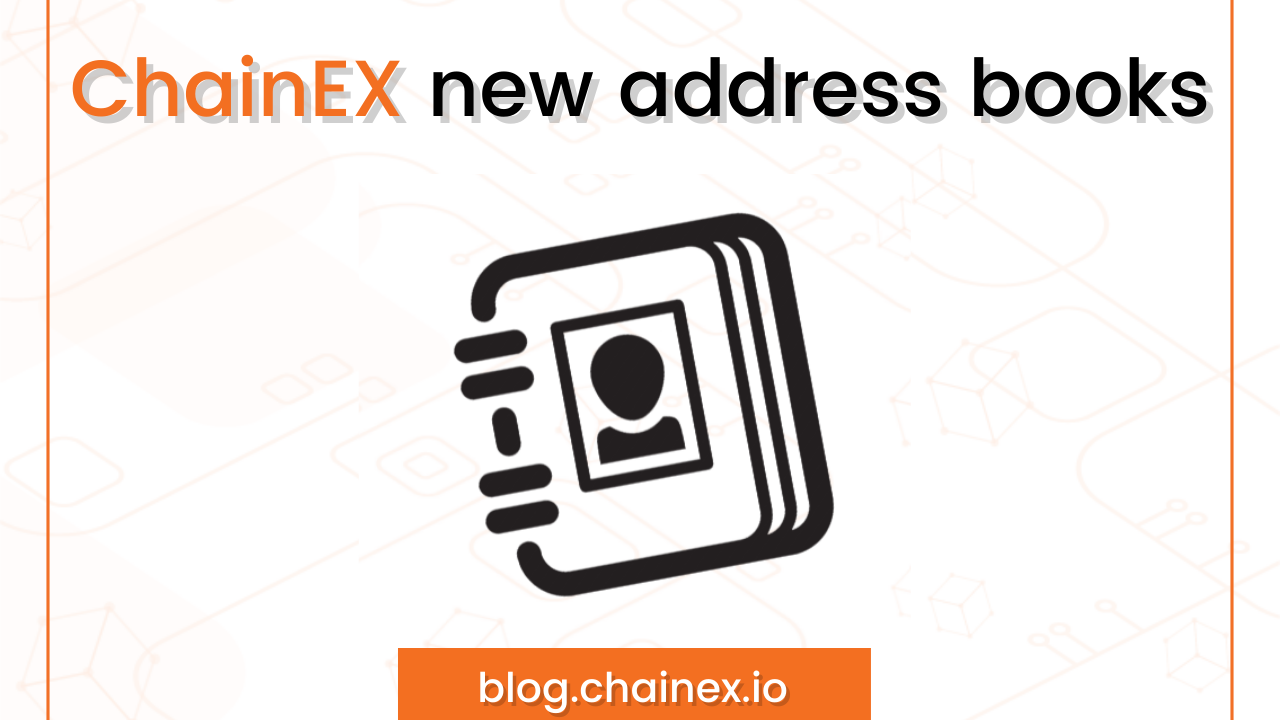 Firstly, what are crypto addresses? A crypto or Bitcoin address is a unique identifier that serves as a virtual location where the cryptocurrency can be sent. You can send the cryptocurrency to Bitcoin addresses similarly to the way fiat currencies can often be sent to email addresses or bank accounts.
Now, What are ChainEX address books? The ChainEX address book is a function that allows you as a ChainEX user to store and save multiple cryptocurrency wallet addresses and bank accounts for more efficient and faster crypto and ZAR withdrawals.
How do the ChainEX address books work?
Once you have signed in, navigate to the Balances page. Identify the currency you wish to withdraw. You can add multiple crypto wallet addresses to each coin. And you can add multiple bank accounts to your ZAR address book. This means you can withdraw to more than one bank account!
Once you've logged in and decided which asset you want to withdraw, make sure your 2FA is enabled. Click on the icon that looks like a book. That will display your Bitcoin address book & ultimately show you all the Bitcoin wallets you have saved.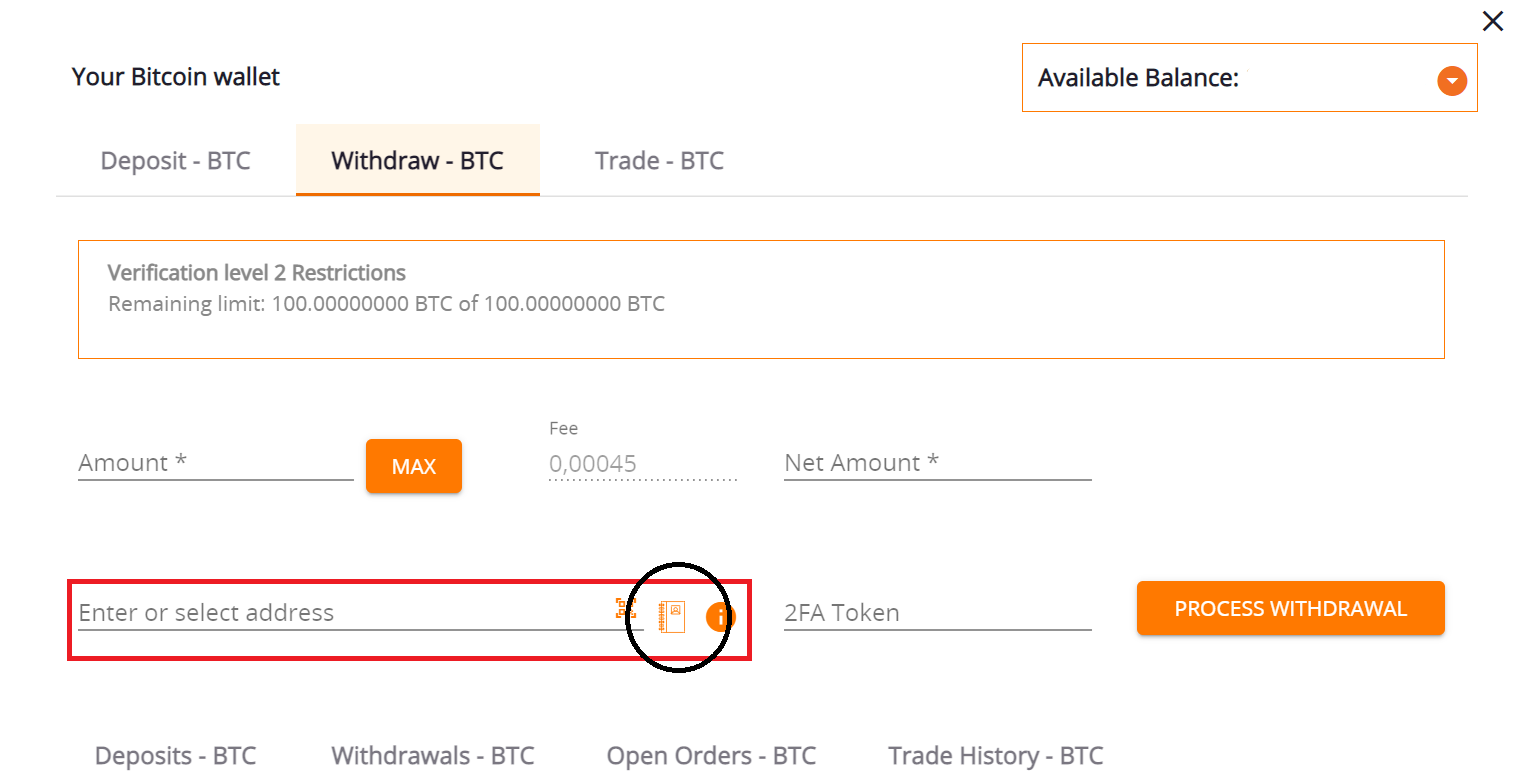 Do you need to verify your addresses?
Once you've created your address, you have the option to verify it or mark it as a trusted address. When selecting "trusted", this means you don't need to enter your 2FA or complete the email confirmation process when placing a withdrawal. Making your withdrawal process faster! You'll then enter your password, your 2FA code, and then click on save.
You'll need to confirm via email that this is indeed a trusted account. You'll recieve an email that asks you to confirm your trusted address. Click on "confirm address". And there you go, your trusted address is confirmed and saved to your address book.

That easy? What's the catch? No catch. Just note even though you have confirmed via email, a trusted address has a pending period of 24 hours before it becomes a trusted address.
Can I withdraw to more than one ZAR bank account?
Yes, you can! Navigate to your ZAR withdrawal page, click on the address book. If you have placed a ZAR withdrawal before, then you will see your bank account has already been added. Click on "add new" and enter your bank details.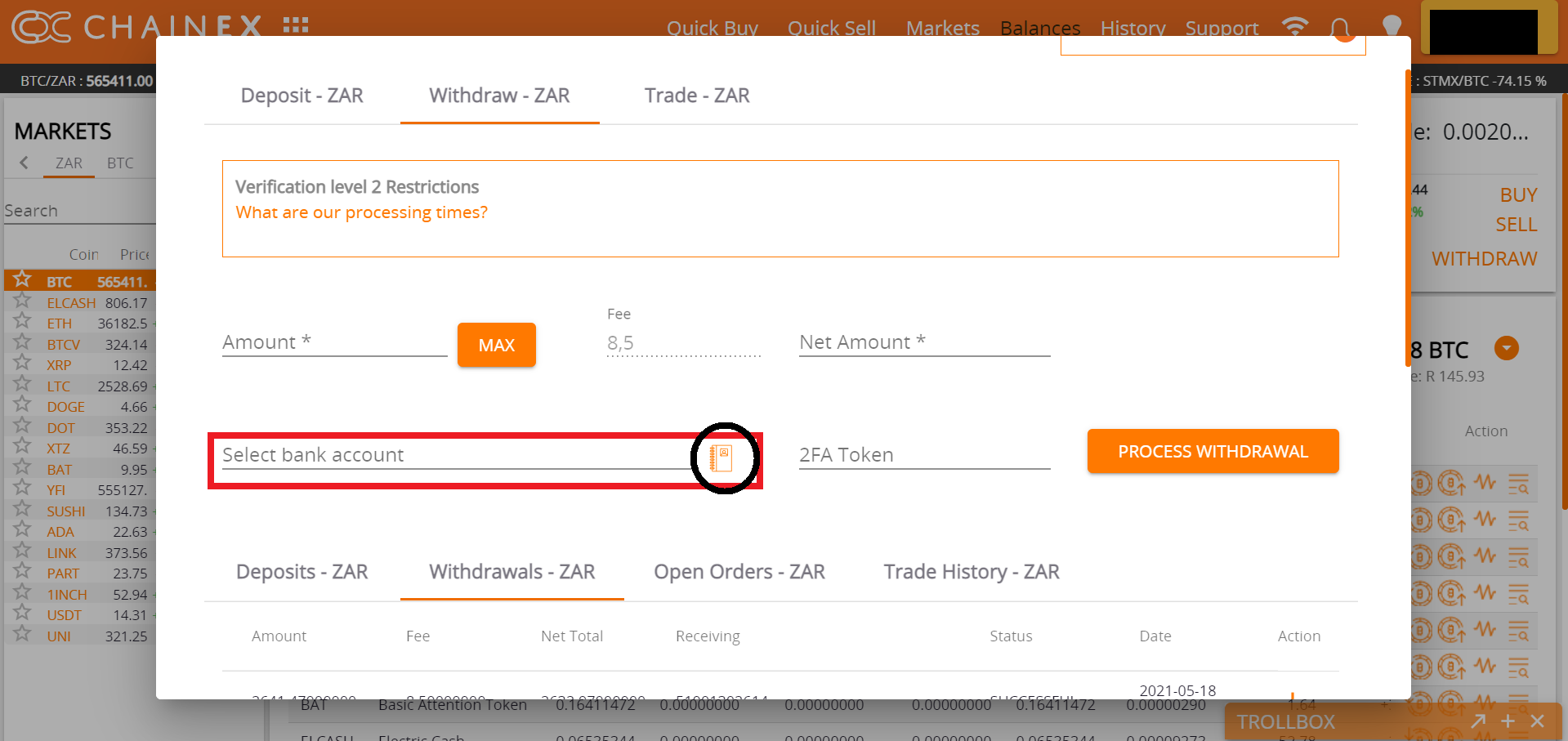 Please note that all bank accounts are sent for a verification process, it can take up to 48 hours to be processed. Please note that if you have select trusted but had not confirmed via email or it is in the 24-hour pending period, this will be indicated by a pending icon. Otherwise, it will either be a tick icon for trusted or an X icon for not trusted.
So what's new?
The new address books allow you as a trader to make faster withdrawals. Both crypto and ZAR withdrawals. Previously you were limited to only one bank account for you to withdraw your hard-earned ZAR. You've spoken and we listened. Now you're able to withdraw to multiple accounts!
So what happens now?
Now? Well, now you register for ChainEX, download the app and invest in your favorite coin! Be sure to do your own market research before diving in.
Invite a friend to ChainEX and earn more rewards! Plus you'll be partnering with what could potentially be the best cryptocurrency exchange in South Africa. I mean, EVERYONE is talking about ChainEX.
ChainEX is a South African digital asset exchange that provides a platform for South Africans to buy, sell, or trade a variety of different digital assets using the South African rand as the default fiat-buying currency. And also the first South African crypto exchange to list Bitcoin Vault, YFI, SUSHI, LINK & UNI! The South African crypto market is growing by the day!
ChainEX provides you with a secure, online platform from which you can purchase and trade with different digital assets. But you know this already 😄
Get to know ChainEX
Download your app | Who is ChainEX? | FAQ's | Sign Up | Follow Us |ChainEX Markets | ChainEX Security | More friends, more crypto |
Disclaimer:
There is no such thing as a 100% safe investment, and each decision has its risks. In any case, it is up to you to decide. All content and topics covered are mere opinions and do not constitute investment advice. Trading and investing in Bitcoin or any cryptocurrency carries a high level of risk. We do not assume any responsibility for actions taken upon reading any of our articles. ChainEX is not a financial advisory firm, investment manager, or financial consultant.