ACCUMULATION AND DISTRIBUTION ORDER TYPES
Cryptocurrency (crypto) has been advancing at an exponential rate. This has encouraged a growing number of enthusiasts to make trading…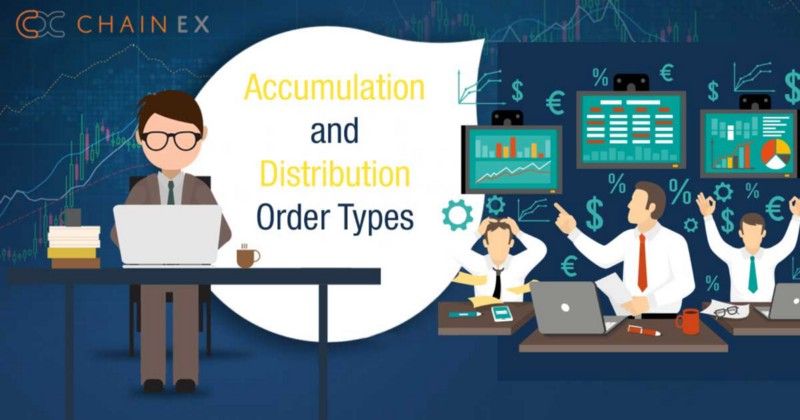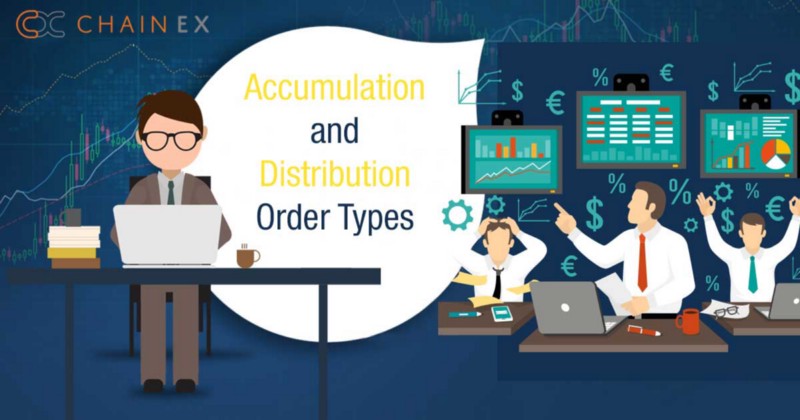 Cryptocurrency (crypto) has been advancing at an exponential rate. This has encouraged a growing number of enthusiasts to make trading crypto a part of their daily lives. ChainEX has taken up the challenge to help address the need for trading crypto by adding a new order type: Accumulation and Distribution Orders.
An Accumulation and Distribution Order allows you to schedule a buy (accumulation) and sell (distribution) order automatically between the highest buy orders and the lowest sell orders, which currently exist on a market. This ensures that your orders hold the best possible position on the order book as a buyer or a seller because the trades on your orders will be executed at the highest possible price (sell) or lowest possible price (buy).
More specifically, when you place this order type, you will be able to specify the desired amount of a currency you wish to buy (accumulate) or sell (distribute). Thus, the process of automatically placing orders will continue until this specified amount has been reached as a result of the trades on these placed orders.
The system will thus be performing trades and spending money on your behalf. Additionally, Accumulation and Distribution Orders can be fully customised according to your needs and desired outcomes through various other settings which can be specified on the placement of an order and, changes in the market as a result of trading by other users.
We firmly believe that introducing features such as the Accumulation and Distribution Order types will ensure that ChainEX users are kept at the forefront of crypto trading innovation.
For more examples of this order type and information on how to place or cancel an Accumulation and Distribution Order, click HERE.
TOMORROW'S TRADING TODAY!